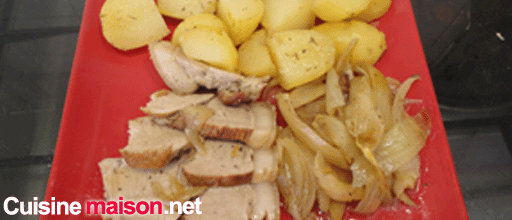 Instructions
Rouelle de porc, a recipe for rouelle de porc in the oven. Rouelle recipe, I like to program my oven and go to work, when I come home, the house is fragrant and my meal is ready, here a pork slice with potatoes and onions. Cooking time of the pork round, I chose a low temperature so that the pork round is tender, 180 ° for 2 hours. This is my favorite recipe for the rouelle, a casserole dish of pork with its vegetables.
Pork round recipe for 4 people:
Ingredients:
1 slice of pork
1,200 Agata potatoes
4 onions
1 tablespoon of olive oil
1 tablespoon of Provence herb
Salt and pepper
Intructions:
Peel and chop the onions roughly.
Wash and peel the potatoes, then cut them into squares.
Heat a cast iron casserole dish with a tablespoon of olive oil.
Color the piece of pork on all sides.
Add the onions, stir and collect the juices from the meat.
Season the meat and vegetables with salt and pepper.
Place in a hot oven at 180 ° for 2 hours.
Preparation time: 25 minutes
Cooking time: 120 minutes
Number of people: 4
4 star rating: 1 review
What wine to drink with a pork round?
My favorite wine for this Lirac rosé recipe Grape variety: Grenache noir, Sirah, Mourvèdre
Temperature between 10 ° and 11 °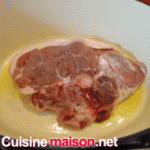 Seize the rouelle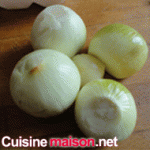 Peel the onions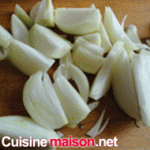 Coarsely slice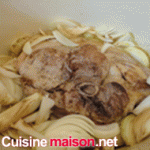 Color the onions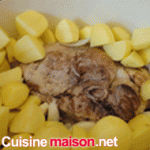 Add the pdt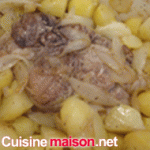 The herbs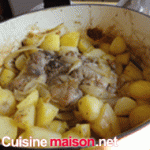 Flat finish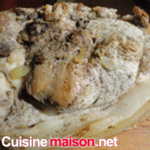 Cooked rouelle