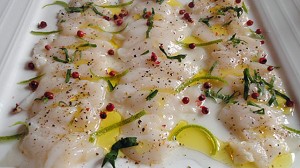 Recipe: Carpaccio of Saint Jacques
Scallop carpaccio recipe cooked in lime juice, a nice plate for a light recipe, amateurs will be in for a treat. Scallops, everyone at home loves scallops.
Recipe ingredients
Saint Jacques Carpaccio recipe for 4 people:
4 Beautiful scallops
1 lime
8 kumquats
4 sprigs of coriander
2 tablespoons of olive oil
1 teaspoon of red berry
Salt flower
Peppercorns
Instructions
Put the kumquats in a saucepan, cover with water and leave to candy for half an hour.
Drain the fruit.
Thinly slice the kumquats
Thinly slice the scallops.
Place the scallops on a platter.
Add the slices of kumquats
Zest the lime.
Cut a lime in half.
Squeeze the juice from the ½ lemon.
Pour the juice over the scallops.
Season with fleur de sel.
Pepper with coarse ground pepper.
Scatter the lime zest.
Finely chop the coriander leaves with a knife.
Sprinkle the coriander over the scallops.
Cook for one to two hours.
Very cool server.
Number of people: 4
4 star rating: 1 review
What wine to drink with: Carpaccio de Saint Jacques
My favorite wine for this recipe: Chablis Cépage Chardonnay
Temperature between 08 ° and 10 °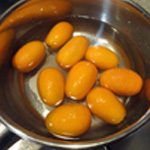 Blanch the Kumquats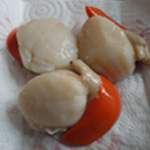 Remove the coral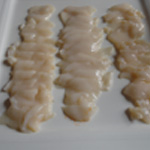 Thinly slice the nuts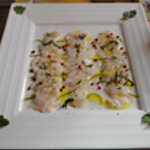 Pepper and salt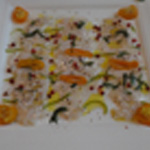 Zoom