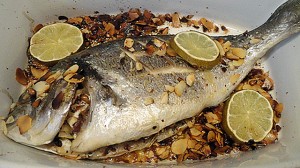 Recipe: sea bream with almonds
Recipe for sea bream with almonds or sea bream with almonds (both spellings are possible), the sweetness of the almonds comes to flavor the sea bream. Bream cooked in the oven for 25 minutes no risk with this recipe, children will love this fish which has almost no bones. Here we are almost done the tour with sea bream, tapenade, almonds, sorrel and this summer on the barbecue. Sea bream with almonds, I liked this light scent of almonds.
Recipe ingredients
Sea bream recipe with almonds for 2 people:
2 sea bream
60 g flaked almonds
60 g of hazelnuts
80 g of mascarpone
40 g pine nuts
1/2 lime
Olive oil
Salt and pepper
Instructions
Rinse the sea bream with clear water.
Wipe it with food paper.
Brown the pine nuts and almonds in a pan.
Coarsely crush the pine nuts, almonds and hazelnuts with a knife.
Add the preparation to a bowl and mix with the mascarpone.
Season the mascarpone preparation with salt and pepper.
Stuff the inside of the sea bream with the almonds.
Oil a baking dish.
Place the sea bream in the dish.
Slightly score the back of the sea bream.
Drizzle with olive oil.
Squeeze the lemon over the sea bream.
Salt and pepper.
Place in a hot oven at 210 ° for 25 minutes.
Preparation time: 10 minutes
Cooking time: 25 minutes
Number of people: 2
4 star rating: 1 review
What wine to drink with: Sea bream with almonds
My favorite wine for this recipe: Alsace Riesling Grape Riesling
Temperature between 08 ° and 10 °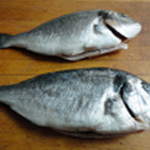 Rinse the sea bream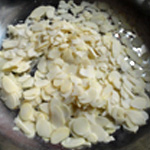 Almonds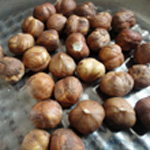 Toast the hazelnuts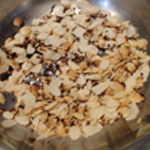 Toast the almonds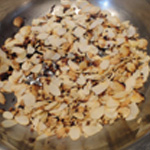 Just colored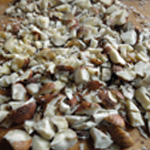 Zoom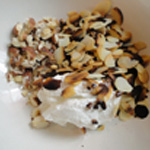 Mascarpone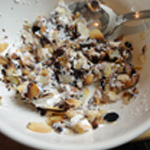 Mix well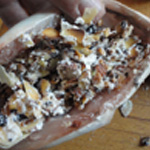 Stuff the sea bream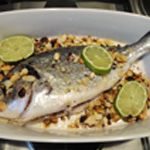 Cook in the oven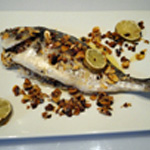 Zoom