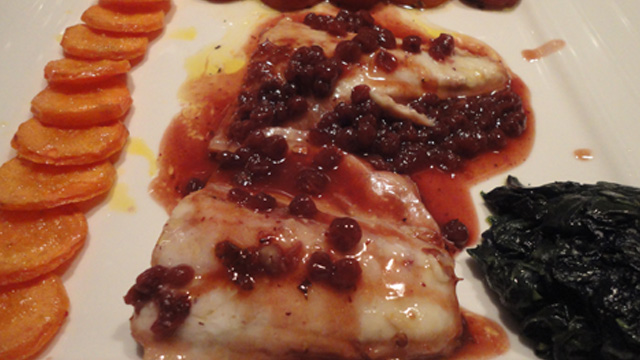 Recipe for sea bass fillet with cranberries, a sweet and savory recipe for all lovers of this fish, cooked just in a pan. A fish recipe to get off the beaten track, I lifted my sea bass fillets to cook them in a pan in a little butter then a lingonberry coulis. To lift the sea bass fillets, if you are not sure, ask your fishmonger to prepare them for you. A fish recipe that stands out from classic recipes, this fish recipe will be ideal for a meal in the evening rather light it should appeal to women. Bar recipe for poison lovers, bass can now be found quite easily in supermarkets, unfortunately it is mostly farmed, but you have to live with the times, and here in Franche Comté it would be difficult to taste fish without its breeding.
Recipe ingredients
Bar fillet recipe with cranberries for 4 people:
4 bars
140g of drained lingonberries
2 tablespoons of liquid honey
15 cl of sweet white wine from the Pays d'Oc.
60 g butter
Instructions
Lift the sea bass fillets, checking that there are no ridges and scales on the skin.
Heat the pan.
Add the lingonberries with their juices and reduce by half.
Pour the mellow white wine into the pan and let reduce almost dry.
Reserve the lingonberries and the rest of the juice in a bowl.
Add the butter to the pan without washing it in order to collect the juices.
Lower the temperature under the pan as soon as the butter has melted.
Place the fillets on the butter.
Sprinkle the top of your fillets regularly with the melted butter.
Pour the cranberries with the juice in the middle of cooking.
Sprinkle the cranberries and the juice regularly on the fish fillets.
Heat your plates in your oven at 80 °.
Preparation time: 30 minutes
Cooking time: 10 minutes
Number of people: 4
4 star rating: 1 review
What wine to drink with cranberry sea bass fillet?
My favorite wine for this Moelleux du pays d'oc recipe
Temperature between 07 ° and 08 °
Bar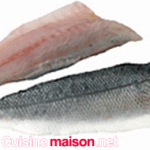 Sea bass fillet 02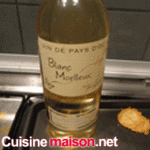 Mellow white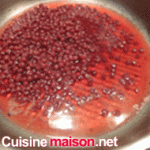 Lingonberries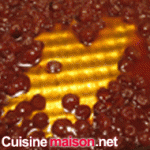 Honey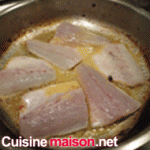 Cook in butter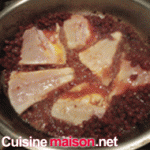 Add reduction cranberries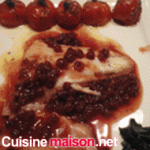 Zoom