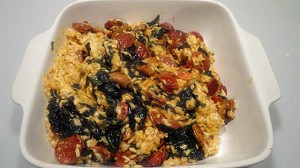 Recipe: Spinach and chorizo risotto
Spinach and chorizo risotto recipe, another rice with a lot of character, chorizo is the ideal ingredient for this kind of recipe. The spinach has brought a little touch of green to this dish so red. The parmesan powder will give the creaminess with the mascarpone. A recipe that should please everyone with this spinach and chorizo risotto.
Recipe ingredients
Spinach and chorizo risotto recipe for 3 people
1 chorizo (sweet or strong)
1 kg of baby spinach
8 fresh mushrooms
2 shallots
30 g of butter.
180g Arborio rice
10cl of white wine
150 g of Parmesan
2 tablespoons of mascarpone
1 tablespoon of olive oil
Instructions
Cut the chorizo into slices.
Hull the spinach leaves.
Peel the shallots, then mince them finely.
Cut the button mushrooms in quarters.
Grill the chorizo on a low heat so as not to burn it.
Sear the mushrooms in the chorizo fat.
Reserve the mushrooms.
Add the rice and leave to grill for a few minutes.
Add white wine
Heat a pan with the butter.
Add the shallots, let brown a little.
Increase the heat and toss the spinach in the hot butter.
Lower the pan as soon as the spinach has reduced.
Cover the rice with water and cook for 15 to 17 minutes.
Add the spinach and mushrooms.
Add the mascarpone.
Sprinkle with Parmesan and mix.
Serve on heated plates.
Preparation time: 20 minutes
Number of people: 3
Cooking time: 17 minutes
4 star rating: 1 review
What wine to drink with: Spinach and chorizo risotto
My favorite wine for this recipe Cahors (Red) Grape varieties: Côte noir; Tannat; Merlot
Temperature between 14 ° and 16 °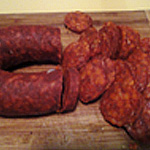 Slice the chorizo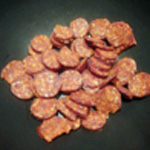 Sear the chorizo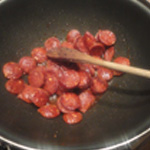 Just barely toast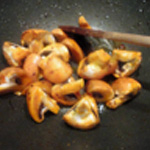 Sear the mushrooms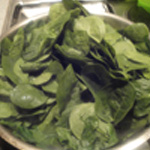 Stem the spinach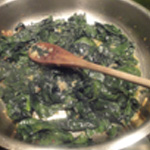 Enter a few minutes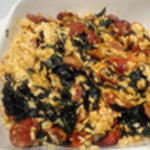 Add ingredients
Zoom