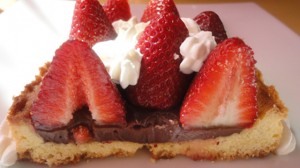 Recipe: Strawberry shortbread pie
Strawberry tart placed on a bed of chocolate ganache, an exceptional marriage, reserved for gourmets. Homemade sweet shortbread recipe for this strawberry pie, prepared in advance one or two days, it can even be frozen. A dessert with strawberries is the arrival of strawberries on the market and the beginning of spring for this dessert.
Recipe ingredients
Strawberry shortbread tart recipe for 8 people:
600 g strawberries
400 g of shortbread
200 gr of 64% full-bodied chocolate
20 cl of fluid cream
40 g of butter for the ganache
10 g for the mold
Instructions
Take out the shortbread one hour in advance.
Butter the bottom of your pie pan
Flour the bottom of your pie pan
Spread the shortbread by hand on the bottom of your mold.
Even out the thickness of your shortbread, especially inside the corners.
Cover with baking paper, then place balls of clay or like small pebbles.
Pass in a hot oven for 20 minutes at 200 ° without rotating heat.
Disassemble the mold (so on this one disassembles) and bake another 10 minutes.
Heat the cream in a saucepan, as soon as it simmers remove it from the heat.
Add the chocolate broken into small pieces.
Let stand 5 minutes, then whisk gently to melt chocolate.
Add the softened butter, then mix gently to obtain a very smooth paste.
Pour the ganache on the bottom of your cold pie.
Rinse the strawberries quickly then remove the stems of each strawberry.
Arrange the strawberries on the warm ganache, push the strawberries lightly into the chocolate.
Add whipped cream between the strawberries.
Preparation time: 20 minutes
Cooking time: 30 minutes
Number of people: 8
4 star rating: 1 review
What wine to drink with Shortbread Strawberry Pie:
My favorite Clairette de Die wine for this recipe Grape variety: White Muscat; Clairette white
Temperature between 6 ° and 7 °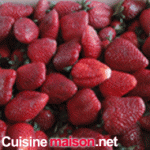 The strawberries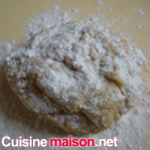 Flour the shortbread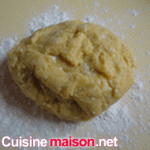 Take the dough out of the fridge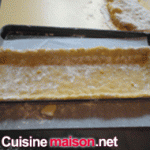 Place in the mold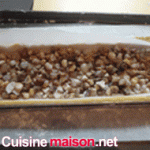 Cook in white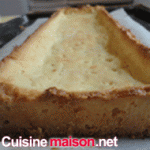 Baked tart base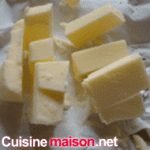 Weigh and cut the butter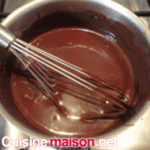 Melt the chocolate in the hot cream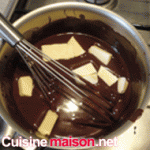 Add the softened butter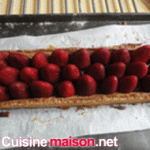 Place the strawberries on the chocolate fondant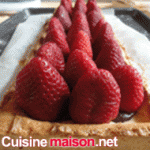 Front view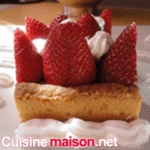 A part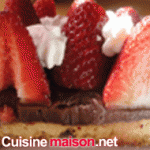 Zoom<img src="/wp-content/uploads/2021/09/875306155229708392.jpg" class="aligncenter"