Tuna avocado verrine recipe
Instructions
Avocado or tuna verrine for a quick starter, this recipe is enhanced with mesclun salad. An avocado salad with tuna served in a glass. Tuna avocado mousse to assemble this verrine. A verrine for small budgets.
Recipe Tuna avocado verrine for 4 people:
Ingredients
3 avocados
3 cloves of garlic
4 eggs
100 mesclun salad
150 g of tuna in oil
2 tablespoons of olive oil
Instructions
Peel the avocados, mash them with a fork.
Rinse the mesclun salad in cold water, then wipe it dry with food paper.
Mix the salad with the tuna in the oil, pour the oil from the tuna into the salad.
Cook the eggs in a large broth of salted water for 10 minutes.
Cool the eggs under the tap, then peel them.
Separate the whites from the yolks without damaging them.
Cut the egg whites into small cubes.
Fill a pastry bag with the avocado puree and pour into the bottom of the verrines.
Add a strip of egg white.
Place the salad in the verrines.
Finish with the whole egg yolk.
Preparation time: 20 minutes
Cooking time: 0 minutes
Number of people: 4
4 star rating: 1 review
What wine to drink with: Tuna avocado verrine
My favorite wine for this Alsace pinot blanc recipe Grape variety: Pinot blanc
Temperature between 08 ° and 10 °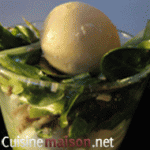 Presentation
Crush the garlic with the flat of the knife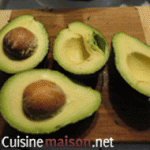 Open lawyers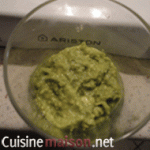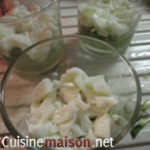 Add the egg whites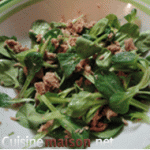 Mix mache and tuna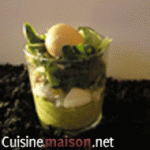 The verrine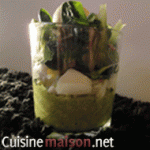 Zoom