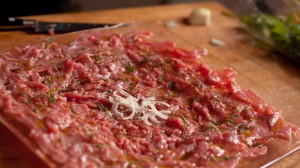 Recipe: Veal carpaccio
Recipe for veal carpaccio, I had asked my butcher for a nice piece, the meat was so good that we did not have enough. Lover of raw meat, there is no need to order it at the restaurant, it is so easy to achieve, and at home it is at will. For this Carpaccio day I had made a carpaccio of beef, one of veal, one of scallops and one of tuna, here each guest could choose the carpaccio that appealed to him the most.
Recipe ingredients
Veal carpaccio recipe for 4 people:
600 g of veal
1 onion
1 tablespoon of chopped chives.
Olive oil
Salt and pepper
Instructions
Take the meat out an hour before preparing it.
Finely cut the veal into small strips, or have it done by your butcher.
Store the meat without layering it on your plate.
Season generously with salt and pepper.
Peel the onion.
Finely chop the onions after cutting them into quarters.
Sprinkle the onion over the meat.
Sow chives everywhere.
Drizzle olive oil over the meat.
Preparation time: 30 minutes
Cooking time: 0 minute (s)
Number of people: 3
4 star rating: 1 review
What wine to drink with: Veal carpaccio
My favorite wine for this recipe: Montagne Saint Emilion red Grape Merlot; cabernet Franc, cabernet Sauvignon.
Temperature between 15 ° and 17 °
Thanks to Thibaut and Janos for the wonderful photos, memory of a long weekend at Easter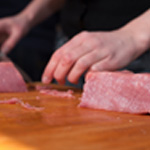 Keep the meat fresh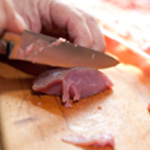 Slice thinly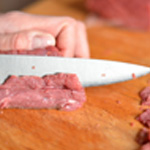 Thin slices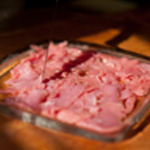 Store the meat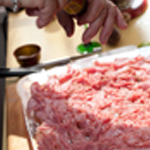 Salt and pepper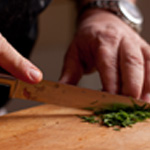 Chop the chives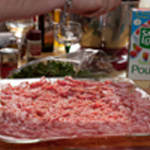 Ready for seasoning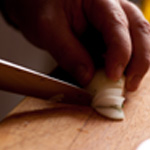 Mince the garlic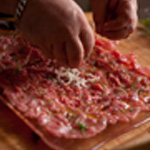 Sprinkle the herbs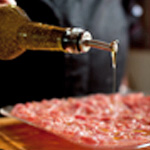 Drizzle with oil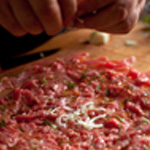 Zoom