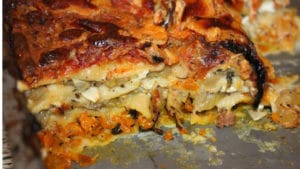 Vegetable lasagna with fresh vegetables, direct from the market. Pasta at home is a real institution, we love it in all its forms. I chose very fresh vegetables, you can of course change the vegetables to use seasonal products as much as possible. This vegetable lasagna recipe is rather easy to make, if you don't have the time you can of course use pre-cooked lasagna sheets. A fresh dish of vegetables, homemade vegetable lasagna recipe.
Vegetable lasagna recipe for: 8 people
Ingredients :
1,500 kg of chicken breasts
2 tablespoons of soy sauce
1 kg of mushrooms
1 kg of zucchini
1 kg of eggplants
1 kg of tomatoes
1 bunch of flat-leaf parsley
200g grated cheese
1 tablespoon of thyme
½ teaspoon of black pepper
¼ teaspoon of cumin
¼ teaspoon ground cloves
1 tablespoon of sweet paprika
500 g lasagna dough (see the fresh pasta page) or use ready-made sheets
Instructions
Bake the chicken breasts for ½ hour in the oven at 180 °, with 2 tablespoons of soy sauce.
Brown the mushrooms for a few minutes over high heat in a large Dutch oven, then add the chopped parsley.
Brown the shallots in a pan with a tablespoon of olive oil.
Add the aubergines to the pot, then the zucchini, tomatoes, spices and simmer for 1 hour
covering the pot to keep as much juice as possible.
Butter a baking dish,
Start with a ladle of vegetables, spread it well at the bottom of your dish.
Then a layer of dough.
A layer of vegetables, a layer of dough.
Arrange the chicken fillets as thinly as possible,
Add a ladle of liquid.
Then a layer of dough, a layer of vegetables,
Add the 100 g of grated cheese.
Then a layer of dough and continue with the vegetables until all the ingredients are used up.
Finish with the grated cheese.
Place in a hot oven for 45 minutes at 190 °,
Use the grill if your top is not browned enough.
Preparation time: 60 minutes
Cooking time: 45 minutes
Number of people: 8
4 star rating: 1 review
What wine to drink with: Vegetable lasagna
My favorite wine for this recipe: Saint Joseph. Grape varieties: Syrha
Temperature between 08 ° and 10 °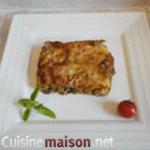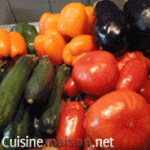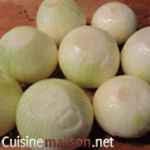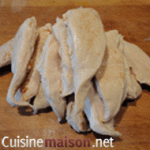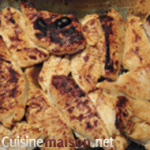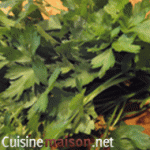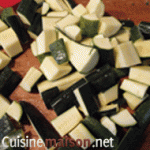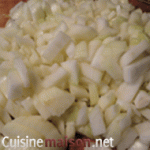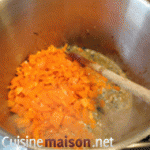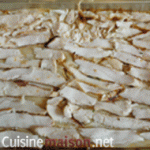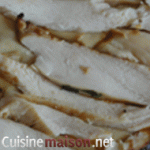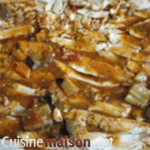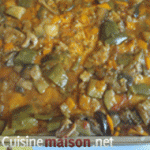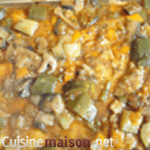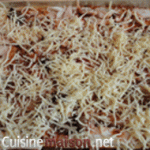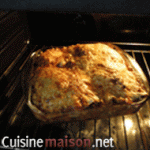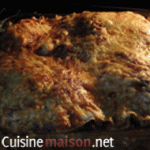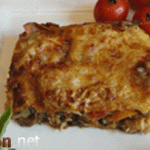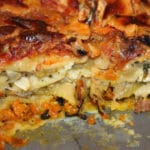 More recipes:
Chicken Lasagna

Ham lasagna

Vegetable lasagna

Chicken and mushroom lasagna
aubergine
Chicken breast
Mushrooms
Zucchini Pascal
A comment

Hide reactions

The Vitaality blog is for anyone who wants
improve their health by consuming fresh vegetable and fruit juices made from a juice extractor.
Thanks to this blog, they will learn which device to use to prepare the
juice, the various health benefits provided by
such and such a vegetable or such fruit. This blog also provides juice recipes
vegetables and fruits. He also learns how to wash
vegetables and fruits before preparation, the frequency of purchase of fruits and vegetables.
It also gives advice and tips for preparing and storing juices.
of vegetables and fruits.
Your reactions / questions / tips: Cancel reply
Remark
Name *
Email *
Website
</p