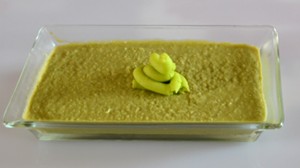 Recipe: Wasabi sauce
Wasabi sauce recipe, of course a spicy sauce with a beautiful green color, you can play with the wasabi to refine the sauce to your taste. In this recipe, I combine peas and wasabi, two completely contrasting ingredients, the sweetness of peas and the fieryness of wasabi. Wasabi is very fashionable at the moment, its color and strength make it a very fashionable or even trendy dish. Testing wasabi sauce with cold fish like pike, plus the color differences between mayonnaise and wasabi will make one more difference.
Recipe ingredients
Recipe Wasabi sauce for 4 people:
300 gr of frozen peas
1 red onion
1 tbsp minced shallots
1 tbsp of mascarpone
1 pinch of ginger
15 to 30 gr of wasabi
Instructions
Cook the peas in a broth of salted water for 8 to 10 minutes.
Drain the peas, reserving their cooking water.
Peel the red onion then roughly chop it.
Add the chopped onion, mascarpone and a hint of ginger to the peas.
Mix everything while adding a little cooking water to help the blender plunger.
Once mixed, add the wasabi, step by step, tasting each time.
Place in the refrigerator before serving.
Preparation time: 10 minutes
Cooking time: 0 minutes
Number of people: 4
4 star rating: 1 review
What wine to drink with: Wasabi sauce
My favorite wine for this recipe: Lirac rosé Grape Grenache noir, Mourvèdre, Syrah
Temperature between 10 ° and 11 °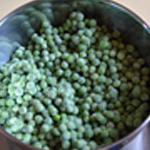 Frozen peas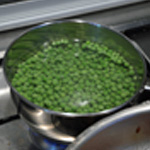 Cook the peas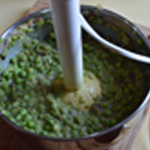 Mix the peas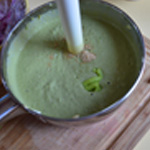 Stir in the wasibi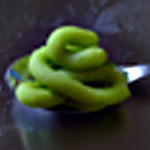 Zoom