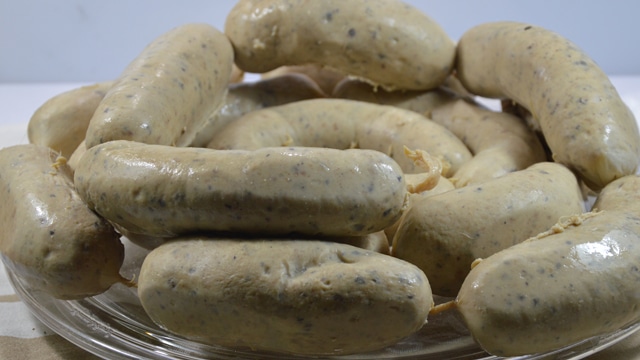 White pudding recipe with Morels
Frankly this time, it's my favorite sausage, I really like the scent of morels. White pudding with morels, too bad this mushroom is so expensive, it's not easy to make your pudding, you have to be a little Feler and I admit that I certainly am, but I love to present my homemade products. There this blood sausage to taste for the end of the year celebrations, just toast in hot butter, let it color a little and hop to taste, no need for sauce, it is sufficient on its own, you will love its fragrance and its flavor, this white pudding with morels is a marvel. I had planned in making with truffles, but then considering the price it calmed him a little not to say cooled, it is time that I put my little Jack up to go to the truffles. It seems that in the wood of Noroy one finds some… ..
Recipe for white pudding with Morels for 20 pudding of about 125 g
Ingredients :
0.400 kg of veal blanquette
0.400 kg of boneless rib of loin
0.400 kg of turkey meat
0.400 kg of egg white
0.400 kg of stale breadcrumbs
0.400 kg of liquid cream
0.500 kg of raw milk
130 g of Morels, rehydrated
2 whole eggs
150 g shallots
40g butter
5 cl of Armagnac
Pork casing
0.7 kg of carrots
0.400 kg of leek
0.400 kg of celery stalk
½ nutmeg to grate
½ teaspoon ground ginger
Instructions
Soak the casings in water.
Rehydrate the Morels with lukewarm water at least 2 hours in advance.
Squeeze the mushrooms, then cut them roughly with a knife.
Peel the shallots, then finely chop them.
Heat a pan with the butter.
Sweat the shallots in the hot butter.
Add the Morels, salt and pepper generously, cook for a few minutes.
Meanwhile soak the bread in the raw milk.
Trim the meats, then cut them into cubes, to help your chopper.
Weigh the meat and salt at the rate of 15 g per kilo and 1 g of pepper per kilo.
Add the spices and pour the Armagnac.
Chop the meat with your larger grill, pass the bread through the chopper, alternating with the meat.
Add the egg whites and eggs.
Mix the meat to emulsify it.
Mix the stuffing with your hands to evenly distribute all the ingredients.
Place the casings on the chopper cane, remove the chopper grid, just use the worm screw.
Stuff the chopper and adjust your sausages to about 125 g.
Prick the small air pockets with a club.
Turn the sausage on itself to separate them.
Rinse the vegetables and herbs with plenty of water, then dry them with food paper.
Peel the carrots and leeks, then finely chop.
Roughly chop the celery into a branch.
Fill a large pot with water, add the vegetables, salt and pepper and bring to a boil.
Let go down to 80 °, add the sausages and let go up to 90 °.
Cook the blood sausage for about 25 minutes in the vegetable broth.
Prick the sausage with a toothpick to check doneness.
Cool the cooked blood sausages in ice water.
Preparation time: 2 hour (s)
Cooking time: 40 minutes
Number of people: 20 Blood sausage of about 125 g
4 star rating: 1 review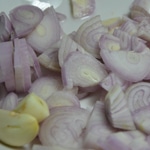 Peel the shallots then slice the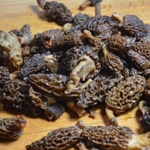 Prepare the morels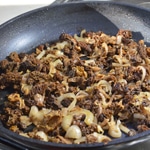 Cut the morels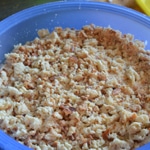 Prepare the stuffing
To slice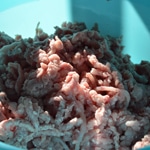 Chop the meats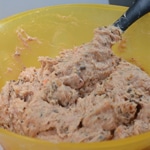 Mix the stuffing with the salt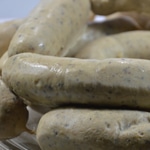 Push in the guts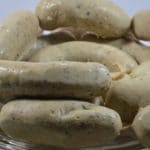 What wine to drink with: White pudding with Morels
My favorite wine for this white Burgundy recipe Grape varieties: Chardonnay
Temperature between 10 ° and 11 °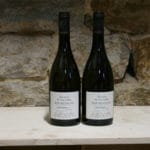 Bottles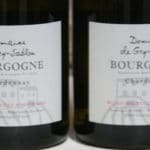 Zoom
A thought to all those connected from France or abroad in love with French cuisine and its wines, here is a great opportunity for you to buy a quality wine, without any risk, to accompany my recipe for Boudin blanc aux morels. I selected this white Burgundy wine from the Gry-Sablon estate of Mr. Dominique Morel after tasting it, I loved it.
Burgundy Whites Chardonnay
A nice surprise from the Domaine, when I opened Dominique's shipment, I thought he was wrong, but it was without counting on his professionalism. It allowed me to discover a magnificent white, barely fruity just so as not to be too dry. Everyone was immediately seduced by its freshness and balance. Well done, the bet was far from won, we all loved it, thank you Dominique and Christine for developing such a piece for us.
Domaine de Gry-Sablon
Dominique morel
The Chavannes
69840 Emeringes
Phone: 04 74 04 45 35
Email: contact@gry-sablon.com
Shops and prices. </p