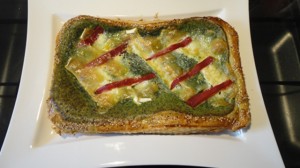 Recipe: tagliatelle with wild garlic pesto
Recipe Wild garlic and goat cheese pesto tart. Wild garlic pesto recipe, I still have some left in my fridge. Recipe with log of goat to finish my decoration, it will melt gently on the pie. The wild garlic pesto will give an incredibly green color to this recipe, the contrasts of the red pepper and the goat log will be even stronger.
Recipe ingredients
Wild garlic pesto tart recipe for 4 people:
300 g of puff pastry
250 g wild garlic pesto
100 g of mascarpone
1 tablespoon of flour
1 egg
100 g of parmesan powder
1 log of goat cheese
1 cooked red pepper
Salt and pepper
Instructions
Roll out the puff pastry and give it the desired shape.
Prick the bottom of your pie, to prevent it from rising.
Mix the wild garlic pesto with the egg and the flour in a bowl.
Add the salted and peppered mascarpone.
Pour the preparation on the puff pastry.
Cut the goat cheese log into sticks and place it on your pie.
Finely roll the red pepper and decorate your pie.
Place in a hot oven 180 ° for 30 minutes, bottom rack in the oven.
Preparation time: 20 minutes
Cooking time: 30 minutes
Number of people: 4
4 star rating: 1 review
What wine to drink with wild garlic pesto pie?
My favorite wine for this Saint amour recipe Grape variety: gamay
Temperature between 13 ° and 14 °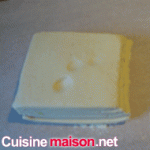 Puff pastry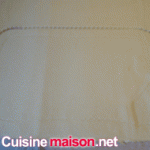 Roll out the dough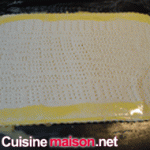 Prick the dough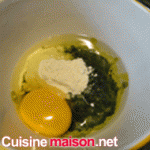 Mix pesto and egg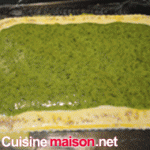 Distribute the preparation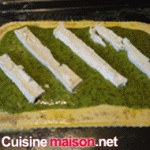 Lay the goat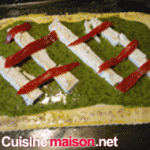 Place the pepper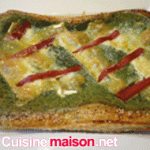 Cooked