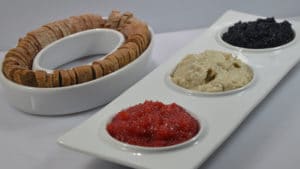 Anchovy rillettes recipe
I had great gourmets at home, the theme was fish; I wanted to be original, I chose anchovies, a fish with a lot of character. A word of advice, if you test this recipe, bring the anchovies at the end in small doses and taste each time, this way you will not be carried away by the flavor of this fish. Me, the anchovies, I love them, I like their slightly salty flavor, I like to spread them on a piece of bread and to accompany them with a good white. Anchovy rillettes, each according to his appetite will cover his bread to a greater or lesser extent, I admit that I am always a little generous with my sandwiches… to hell with avarice. Anchovy rillettes, here are rillettes that are a bit off the beaten track, my little sister, who loves recipes with fish, loved it and believe me! it is a sign, I would even say a nice value.
Anchovy rillettes recipe for 4 people:
Ingredients
50 g anchovies
1 small potato
1/2 onion
½ spoon of peppercorns
1 lemon from Menton
1 tablespoon of lemon juice
1 tablespoon of mascarpone + or –
Olive oil (I didn't use any)
Instructions
Peel the potato then cut into small wedges.
In a bowl add 1 tablespoon of water to the potato wedges, then close with a film.
Microwave at full power for 3 to 4 minutes.
Let the potato cool.
Peel the small onion.
Mix the anchovies and the onion.
Add the potato when cold.
Crush the pepper then add to the mixed preparation.
Pour a spoonful of mascarpone.
Zest half the lemon on the mascarpone, taste as you go to obtain the desired flavor.
Add a little olive oil if you like.
Mix one last time.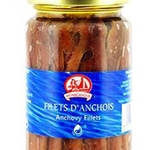 Anchovies in oil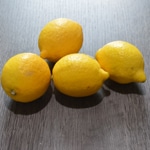 Organic lemons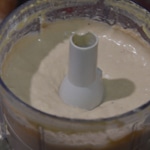 Mixxer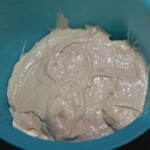 Creamy paste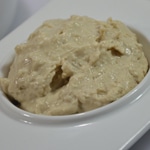 Zoom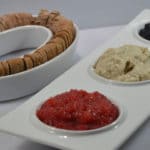 What wine to drink with: Anchovy rillettes
My favorite wine for this recipe: Pupillin rouge 2013 varietal Poulsard, Trousseau, Pinot noir
Temperature between 10 ° and 12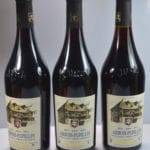 Bottles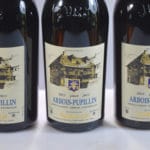 Zoom
Partnership with the Paul Benoit estate in Pupillin in the Jura
A thought to all those connected from France or abroad in love with French cuisine and its wines, here is a great opportunity for you to buy a quality wine, without any risk, to accompany my recipe for Rillette d ' anchovies, which we consumed as an aperitif. I selected this Arbois wine a pupillin rouge 2013 from Paul Benoit's estate in Pupillin in the Jura, after tasting it, I loved it.
Arbois Pupillin red pinot 2013
The color of a luminous ruby, this colorful and tannic wine recalls the great nobility of this pinot, which made the reputation of the neighboring vineyard, Burgundy. Here the main predominant are the red fruits (cherries, strawberries and even a little blackberries), it flows well and brings a little freshness.
Paul Benoit son wine
Chardonnay Street
39600 Pupillin
Phone: 03 84 37 43 72
Email: paul-benoit-et-fils [At] orange.fr </p