Recipe: Andouille with string with savagnin
Recipe of Andouille with string with Savagnin, delicious andouille with this sauce there is nothing left on the plates. Savagnin gives this sauce a very spicy flavor, enhancing the taste of andouille. We had a great time with this andouille à la string au savagnin. The andouille must be grilled on all sides, it should be barely crisp, I served it with very white basmati rice. Choose quality andouilles for this noble meal, your amateur friends will appreciate it. Of course not everyone eats andouille, so choose real amateurs to taste this andouille with string at Savagnin. Well like, I want to correct it is not an andouille but a andouillette, sorry to the Company Monique Ranou, which produces this divine andouillette.

Recipe ingredients
Andouille recipe with savagnin twine for 2 people:
2 twine andouilles
1 tablespoon of olive oil
2 teaspoons of veal stock
20 cl of liquid cream
15 cl of Savagnin du jura wine
Instructions
Heat the pan with the spoonful of olive oil.
Grill the sausages by turning them so that they sear on all sides.
Deglaze with the white wine.
Dissolve the veal stock in the warm white.
Add the liquid cream.
Simmer so that the sauce thickens.
Heat the plates just before serving.
Preparation time: 10 minutes
Cooking time: 12 minutes
Number of people: 2
4 star rating: 1 review
What wine to drink with: From Andouille à la ficelle to Savagnin
My favorite wine for this recipe: Savagnin du Jura grape variety Savagnin Blanc
Temperature between 09 ° and 11 °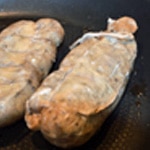 Sear the andouille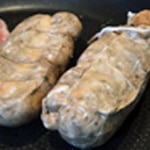 Return them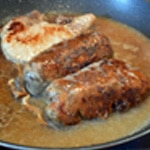 Add wine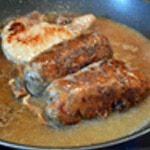 Reduce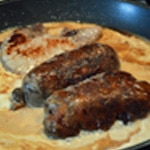 Add the cream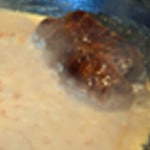 Let thicken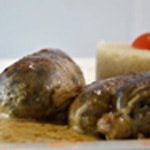 Zoom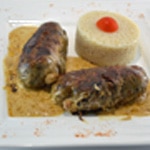 plate