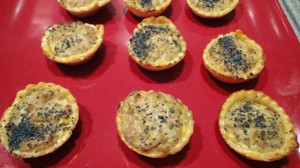 Recipe: Andouillette tartlets
Andouillette tartlet recipe, ideal for a dinner aperitif, these tarts are very tasty. Andouillette, here is a new version to consume them, they will bring a new note to accompany aperitifs. Andouillettes from Troyes cooked with a shortcrust pastry to accompany a dry white or even a Champagne to stay in regional products, you will love this andouillette tartlet.
Recipe ingredients
Andouillette tartlet recipe for: 4 people
2 andouillettes
1 shortcrust pastry roll
1 egg yolk
1 tbsp of mustard
2 spoonful of cream
1 small onion
1 egg
Instructions
Cut the rounds of the tartlets with a cookie cutter.
Place each circle in the silicone mold.
Remove the skin from the andouillette.
Mix the andouillette with the mustard and onion.
Add the cream and the egg and mix again.
Divide the stuffing into each tart with a tablespoon.
Pass the edges of the tarts in egg yolk.
Bake in a hot oven at 180 ° for 15 minutes.
Enjoy lukewarm.
Preparation time: 20 minutes
Cooking time: 15 minutes
Number of people: 4
4 star rating: 1 review
What wine to drink with: Andouillette tart
My favorite wine for this Champagne recipe: Pinot noir grape; Chardonnay
Temperature between 7 ° and 10 °
Roll out the dough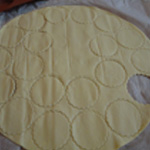 Cut the funds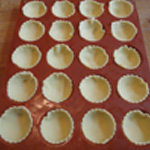 Fill the molds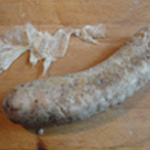 Remove the skin
Mixer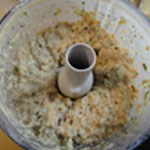 Add mustard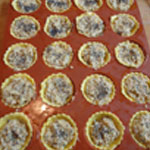 Fill with the stuffing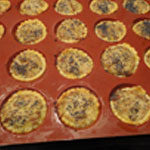 Cooked