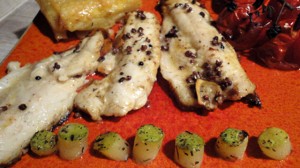 Recipe: Sea bass fillet with Sichuan pepper
Sea bass fillet with Sichuan pepper Sea bass fillet with Sichuan pepper. Cook with Sichuan pepper, one of my favorite peppers, I love its crunchy and really fragrant side, without stinging. This sea bass fillet recipe is simply cooked in a pan, just to watch the cooking, a fish must cook under a low heat. Sichuan pepper is a slightly woody fragrant pepper, it goes very well in salads. Szechuan sea bass fillet recipe
Recipe ingredients
Recipe Sea bass fillet with Szechuan pepper for 4 people
12 sea bass fillets
1 tablespoon of Sichuan pepper
40 gr of butter
1 tablespoon of olive oil
2 cloves garlic
Instructions
Wash your fillets with plenty of water then dry them with food paper.
Peel and slice the garlic.
In a frying pan, melt the butter and add the spoonful of olive oil (do not let your butter burn, the heat must remain very low).
As soon as it has melted, add the minced garlic and Sichuan pepper.
Wait for the aromas to emerge then place your fish skin side down.
Water your fish regularly with a large spoon.
After 7 to 10 minutes the fish is cooked. Serve hot.
Preparation time: 10 minutes
Number of people: 4
Cooking time: 08 to 10 minutes
4 star rating: 1 review
What wine to drink with: Sea bass fillet with Sichua pepper
My favorite wine for this Bellet Blanc Grape variety recipe: Chardonnay and Vermenton
Temperature between 8 ° and 9 °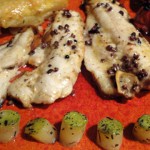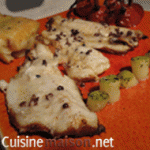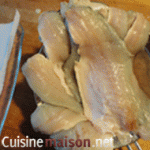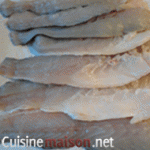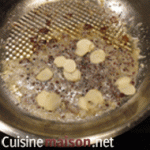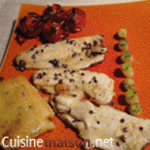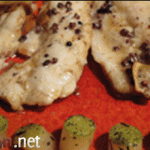 More recipes:
Sichuan Pepper Roast

Bass fillet

Sea bream fillet with chili and lime

Sea bass fillet with vanilla butter
garlic
butter
Séchouan pepper Pascal
Hide reactions

Pascal,
I really like your recipes and

I'm looking for where to subscribe to the news
Frieda

Hello Pascal,
I enter your kitchen by
the pepper fish recipe
that I like a lot
I wish you a good day… .Frieda
F
Good day

Hello Pascal,
I really like fish, crustaceans and shellfish… (Never meat !!) so your delicious Sichuan pepper sea bass is very tempting. It is a high quality, tasty fish.

… Of course you can get inspiration from my Bavarian Norman, if you want, by putting a link to my blog. The blogosphere is a place of exchange and sharing … Thank you very much.

Have a great week,
Patricia – La Table de Pénélope

Hello Sissi,
I'm glad you like this recipe, I went to your site, I like what you do.
this pepper is still too much ignored.
Goodbye.
Pascal

Very nice Pascal recipe in addition with sischuan pepper, it is very original, I also use this very subtle pepper in taste.

excellent recipe
Your reactions / questions / tips: Cancel reply
Remark
Name *
Email *
Website
</p