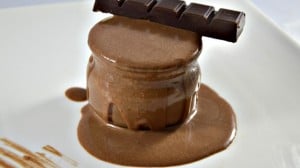 Recipe: Cream and chocolate
Cream and Chocolate, I used dark chocolate for this recipe, but with cream and whole milk it looks weirdly like milk chocolate. Identical recipe for cooking as cooking English cream, do not exceed 85 °. At home we crack with dark, milk or white chocolate, all the chocolates in clear, these are always great moments, especially during the tests or we sometimes have to redo the recipes several times, I lick my fingers.
Recipe ingredients
Chocolate cream recipe for 6 people:
35 cl of whole milk
10 cl of 33% fluid cream
4 egg yolks
20g sugar
100g full-bodied chocolate
1 teaspoon of unsweetened cocoa
Instructions
Heat the milk and cream.
Break the chocolate into pieces.
Pour the boiling preparation over the chocolate.
Let the chocolate relax for 5 minutes.
Incorporate the liquid into the chocolate without too much aeration.
Add the chocolate powder.
Pour the blanched eggs over the warm chocolate mixture.
Heat up to 85 ° like a custard.
Pour into the jars and let cool gently in the refrigerator.
Preparation time: 15 minutes
Cooking time: 0 minute (s)
Number of people: 6
5 star rating: 1 review
What wine to drink with: Cream and chocolate.
My favorite wine for this recipe: Rivesaltes red Grape Grenache noir
Temperature between 15 ° and 16 °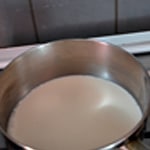 Heat the cream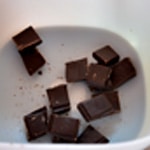 Breaking the chocolate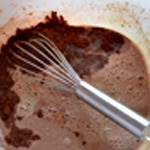 Melt the chocolate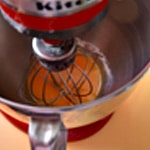 Egg yolks and sugar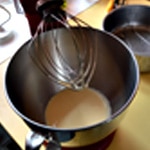 Blanch the yolks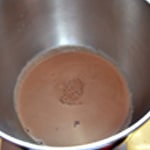 Chocolate to incorporate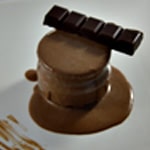 Cream to taste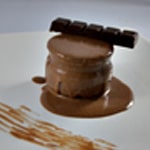 Zoom