Recipe: Apple cake
Apple cake, here is a seasonal dessert, the apples have candied in this cake, the caramel has come to flavor the apples. Here is a soft apple cake, for amateurs, I served it with whipped cream, a real delight. Apple cake for a royal taste, kids will love this caramelized apple cake.
Recipe ingredients
Apple cake recipe for 8 people:
8 apples
25 sugar cubes
150 g of flour
150 g of caster sugar
100 g butter
10 cl of milk
5 cl of liquid cream
3 whole eggs
1 sachet of baking powder
1 teaspoon of cinnamon.
100 g of heavy cream.
Instructions
Wet two sugars and place with the other sugars in the cake mold
Heat the mold under medium heat to make a caramel, your wooden spoon must always be moving.
Spread the caramel in the bottom of the mold.
Rinse the apples quickly then peel them.
Cut the apples into quarters
Beat the eggs with the sugar until the mixture is white.
Add the sifted flour, baking powder in rain without stopping mixing, until the mixture turns white.
Melt 80 gr of butter in the microwave, then add it to the preparation.
Add the cream and then the milk.
Butter the top of the cake tin with the rest of the butter.
Arrange your apples by packing them at the bottom of the dish.
Pour the preparation over the apples.
Place in a hot oven at 180 ° for 45 minutes.
Unmould the cake as soon as it is lukewarm.
Whip the cream and serve it with the cream.
Preparation time: 20 minutes
Cooking time: 45 minutes
Number of people: 8
4 star rating: 1 review
What wine to drink with: Apple cake
My favorite wine for this recipe Straw wine: Chardonnay grape and white Savagnin
Temperature between 08 ° and 10 °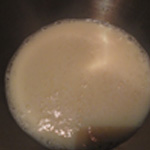 The base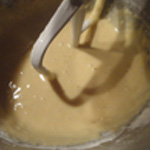 Beat the eggs and sugar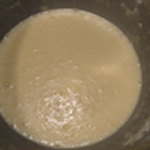 Bleaching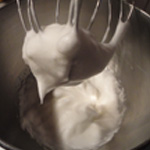 White in Snow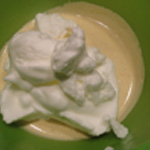 Snow and egg white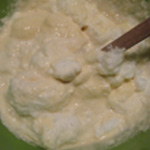 To mix together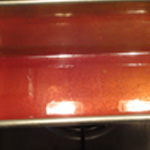 Caramel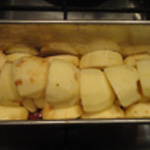 Put the apples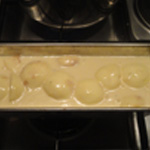 Add device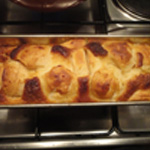 Cooked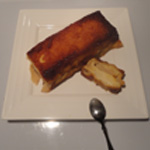 Plate