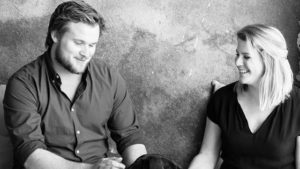 Arbo Castle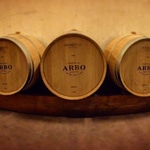 This time, I'm going to tell you about a new house, completely connected in every sense of the word, in the vineyards with a reasoned culture but also in the E-Boutique, a modern couple Astrid and Dorian, two young people full of enthusiasm and passion.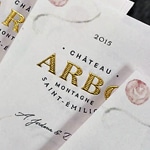 Dorian Arbo, son and grandson of a winegrower for five generations in Bordeaux, he did not fall into it small, but almost. His meeting with Astrid Jordana at the Lycée Viticole de Montagne Saint Emilion is no accident, they immediately found hooks, the vine, the wine and not even only. Astrid, it is at the age of 8 that she hears the word oenologist, she will devote 8 years of studies to it.
After studying in the vineyard with a BTS in viticulture and Oenology for both and a professional wine tourism license for Astrid, they went abroad for a few years already to Spain and then to the end of the world in New Zealand.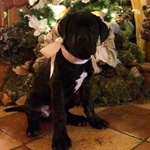 But it is in their region that we find them with the purchase of a castle, the Arbo castle. They started with this estate for the 2015 harvest, a marvelous year for the history of vines being written. The couple, respecting this beautiful nature, decides to operate a human-sized domain on 6.5 hectares, a vineyard garden in a preserved ecosystem where each vine is pampered. Here in this house which smells of happiness and the pleasure of living in the vineyard, we envy a little this couple who feed themselves directly from their work, always watched with their Fidel Léon (a Cane Corso) present in many photos, yes he love it !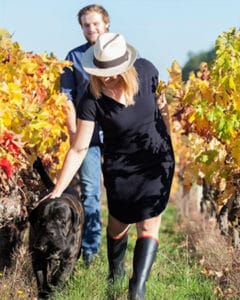 Montagne Saint Emilion 2015 Château Arbo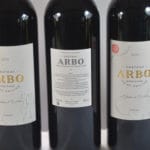 Chateau Arbo zoom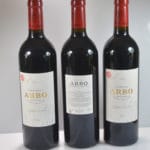 Château Arbo The bottles
With its slightly dark ruby color, supported by powerful and ripe tannins, an aromatic palette ranging from black berries to red fruits ending with some peppery, even spicy notes. He really likes to be decanted, with the temperate region this Saint Emilion mountain is at 15 °, respect.
Arbo Castle
1 The Haute Faucherie
33570 MOUNTAIN
Phone 07 83 29 91 66
Email hello@chateau-arbo.com