Recipe: Barbecue lamb
Barbecue lamb recipe, my butcher had nice chops, I couldn't resist. Lamb recipe we don't eat a lot at home, but we love barbecued ribs. For this recipe, the marinade must be prepared a few minutes before cooking, a little brushstroke and voila, just barely scented. I accompanied my lamb to the barbecue with potatoes which were boiled and which I passed in olive oil, a delight.
Recipe ingredients
Barbecue lamb recipe for 2 people:
4 lamb chops
2 tablespoons of olive oil
4 sprigs of dry thyme
1 knife tip of ginger
Pepper and salt
Instructions
Remove the leaves from the dry thyme in a bowl.
Pour the oil into the bowl.
Add a pinch of pepper and ginger.
Mix the preparation.
Brush the front and back of the chops with a brush.
Grill on a very hot barbecue on each side, the meat should remain pink but well grilled.
Preparation time: 20 minutes
Cooking time: 10 minutes
Number of people: 2
4 star rating: 1 review
What wine to drink with: Barbecue lamb
My favorite wine for this recipe: Bordeaux grave Grape variety: Merlot, cabernet sauvignon, cabernet Franc
Temperature between 15 ° and 16 °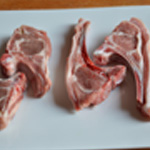 Take out the meat 30 minutes before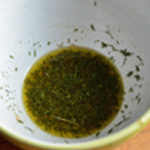 Prepare the marinade
Brush the sides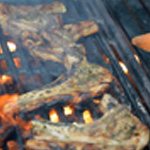 Grilling on the grill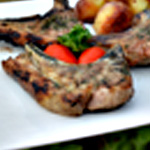 Zoom