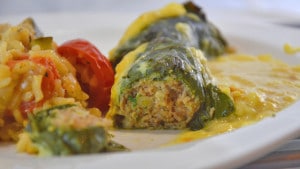 Recipe: Swiss chard chop leaves
Recipe for stuffed chard rib leaves, a great recipe just with the leaves, no loss in the chard ribs. I loved these produce from my dad's garden and my daughter loves these ribs. This product is found almost all year round, if you are not lucky enough to have a garden. I will present you another recipe with Swiss chard ribs. The meat was deliciously flavored with curry, a Comté béchamel and voila. Swiss chard rib leaves for a family meal. Of course you can play with the tastes depending on the spices you use.
Recipe ingredients
Stuffed Swiss chard rib leaves recipe for 6 people:
12 branches of Swiss chard ribs.
130 gr of veal cutlet
220 gr of cooked ham heel
140 gr of chicken cutlet
100 gr of beef
120 gr of fresh mushrooms
1 tablespoon of olive oil
5 gr of basil
4 gr of fine salt
1 teaspoon of curry
2 tablespoons of pine nuts
1 tablespoon of bread
1 egg
1 tablespoon of soy sauce
60 gr of butter
60 gr of flour
50 cl of raw milk
50 gr of Comté
1 teaspoon of royal curry
Instructions
Cut the leaves of the chard ribs.
Rinse off with cold water.
Boil a large amount of salted water.
Blanch the leaves and cook for 2 minutes.
Cool the leaves under the tap.
Roll the leaves in a clean tea towel
Reserve in the refrigerator overnight.
Unroll the tea towels the next day.
Gently remove the leaves without tearing them.
Gently cut the sections so that they are very flexible.
Dry roast the pine nuts in a pan, stirring regularly.
Cut the mushrooms into strips.
Sear the mushrooms in the pan with the oil so that they reject their water.
Chop the meats with the mushrooms, pine nuts.
Add the egg and spices.
Salt and pepper.
Prepare 50 gram meatballs with the stuffing.
Place a ball on each leaf and roll them gently.
Place the stuffed leaves in a buttered dish.
Make rows, leaving room for the béchamel.
Prepare the bechamel sauce and pour between each meatball.
Grate the Comté and spread over the béchamel.
Place in a hot oven at 180 ° for 45 minutes.
Preparation time: 30 minutes
Cooking time: 45 minutes
Number of people: 6
4 star rating: 1 review
What wine to drink with: Stuffed Swiss chard chops
My favorite wine for this recipe: Merlot Cépage Cabernet sauvignon, Merlot, Petit verdot
Temperature between 14 ° and 15 °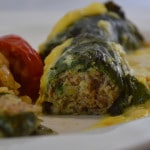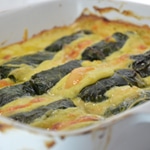 Cook in the oven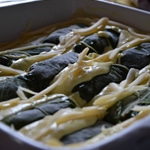 Add the béchamel sauce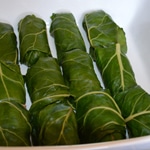 Place in a gratin dish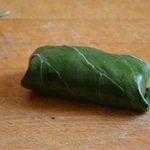 Close the ends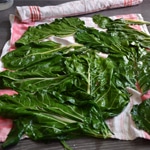 Wring out on a tea towel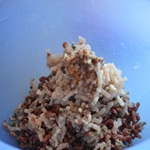 Chop the meat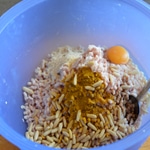 Add the egg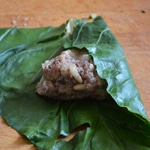 Roll in the sheet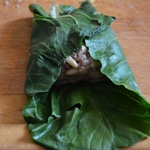 Each end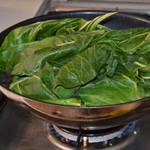 Blanch the leaves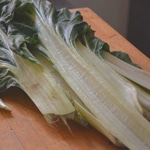 Wash the ribs