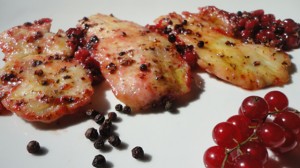 Recipe: Sea bass fillet recipe
Pondicherry sea bass fillet recipe, a spicy pepper with its scent of ripe fruit and gingerbread. Pan-fried sea bass fillet, I cooked my pepper in the butter to release its aromas. A fairly easy recipe to make that will bring you a lot of happiness, if you are a fan of sweet and savory, gooseberries bring a little acidity to this fish dish. Sea bass fillet recipe, we rarely find it and bars sold in stores are often too small to lift the fillets.
Recipe ingredients
Recipe for 4 people:
8 sea bass fillets
30 g of red pepper from Pondicherry
1 tablespoon of flour
120 g red currants
40g butter
1 teaspoon of olive oil
1 teaspoon of brown sugar
2 tablespoons of sweet wine.
Instructions
Heat the butter in the pan
Crush the red pepper from Pondicherry
Add the Pondicherry pepper to the hot butter.
Let the pepper release, the butter will take on the taste.
Add the currants and cook for two to three minutes.
Sprinkle the brown sugar over the Pondicherry pepper and the currants.
Lightly flour the sea bass fillets.
Cook the fillets in the red pepper butter.
Drizzle the fillets with the butter and the currants.
Gently flip the fillets and baste them.
Preparation time: 0 minutes
Cooking time: 10 minutes
Number of people: 4
4 star rating: 1 review
What wine to drink with: Sea bass fillet recipe
My favorite wine for this Alsace Riesling recipe: Riesling grape
Temperature between 09 ° and 10 °
Thank you to my partner Goutetnature who offered me this pepper to test it.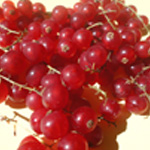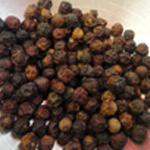 Red Pepper from Pondicherry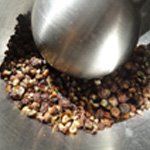 Recipe-bar-fillet-Crush the pepper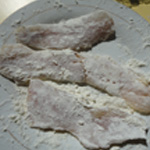 Flour the fillets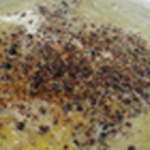 Flavor the butter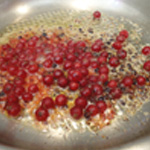 Cook the currants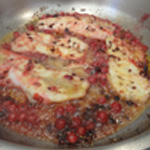 Cook the fillets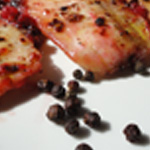 Zoom