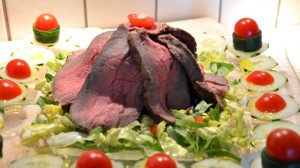 Recipe: Beef salad
Beef salad recipe, here's how to finish a roast beef with a nice salad, the beef is cold of course. You can play on colors with fresh seasonal vegetables. Cold beef, I like it in a salad, but of course I also like it when it comes out of the oven, I like to slice it with its cooking juices.
Recipe ingredients
Beef salad recipe for 4 people:
400g cold roast beef
1 leaf of lettuce
100 g cherry tomatoes
½ cucumber.
Salt and pepper
1 clove of garlic
Hazelnut oil
Instructions
Peel the salad, then rinse and wring out.
Arrange the salad in the middle of the plate.
Pour the hazelnut oil over the salad.
Peel and finely mince the garlic then sprinkle it over the salad
Salt and pepper.
Peel the cucumber, leaving green strips.
Collect more beautiful sprigs of the cucumber to surround them around a cherry tomato.
Thinly slice the cucumber.
Place the cucumber slices around the salad.
Rinse the cherry tomatoes, then cut them in half.
Place the tomato halves on the cucumber slices.
Slice the roast beef thinly.
Place a ramekin upside down on the salad.
Arrange the meat on the ramekin to give it a little relief.
Pour the hazelnut oil over the cucumber.
Preparation time: 20 minutes
Cooking time: 0 minutes
Number of people: 4
4 star rating: 1 review
What wine to drink with: Beef salad
My favorite wine for this recipe: Red wine from the Aude region Pinot noir grape
Temperature between 15 ° and 17 °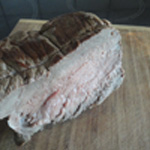 Slice the roast beef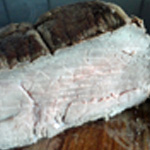 Take out the roast beef before cutting it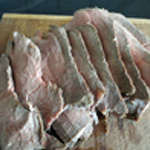 Slice the roast beef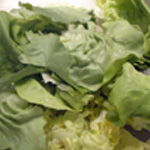 Cut the green crap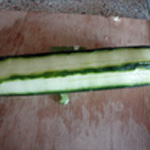 Peel the cucumber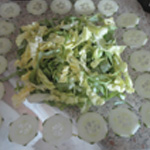 Add the salad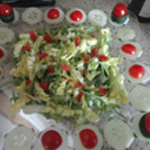 Add the tomatoes