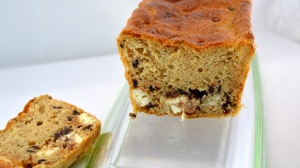 Recipe: Black olive cake
Black olive cake recipe, ideal for an aperitif, at home we love Greek-style black olives, always a little salty but so tasty. Cakes are a great way to prepare an appetizer that can last, always tasty, they don't have to be dry. A rosé will be welcome to accompany this dish as an aperitif. Our olive cake did not last long on the table. Next time, I'll do another one, but don't do like me, I wanted to let it rise, it went well, but all the ingredients are down to the bottom of the cake. Damn for fun, but the taste was there. I will do much better next time.
Recipe ingredients
Black olive cake recipe for 2 cakes:
6 eggs
15 basil leaves
100 g candied tomatoes in oil
100 g pitted black olives
100 g of cornstarch
20 gr of yeast
250g of flour
10 cl of tomato oil
30 cl of raw milk
250 gr of feta
30g pine nuts (optional)
Instructions
Sift the flour with the cornstarch and baking powder.
Crack the eggs over the flour.
Pour the milk.
Knead gently.
Pour in the tomato oil.
Pone the black olives, then slice thinly.
Finely chop the sun-dried tomatoes.
Wash then dry the basil leaves, cut finely then add to the preparation.
Add the olives, tomatoes and cheese at the end.
Pour into lined molds.
Add the pine nuts.
Bake in the hot oven at 180 ° for 45 minutes.
Preparation time: 30 minutes
Cooking time: 45 minutes
Number of cakes: 2 cakes
4 star rating: 1 review
What wine to drink with: Black olive cake
My favorite wine for this recipe: Rosé d'Anjou grape variety Cabernet Franc and Sauvignon
Temperature between 08 ° and 10 °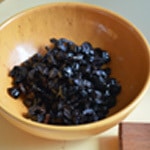 Pitting the olives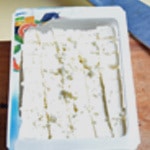 Cut the feta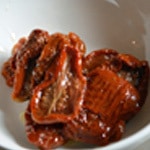 Slice the tomatoes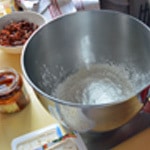 Prepare the dough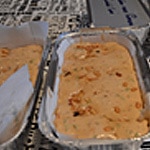 Ready to cook