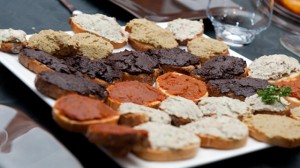 Recipe: Black tapenade
Black olives tapenade recipe, I love these slightly wilted olives, and very fragrant. They are perfect for a tapenade recipe. With this easy-to-make recipe, you can flavor fish, white meats and even beef ribs. Also ideal for dinner aperitifs, it will stand out with its black color.
Recipe ingredients
Black tapenade recipe for: 500 g
360 g Greek black olives without pits
30 g anchovies in oil
60 g capers
2 cloves garlic
¼ small onion
¼ teaspoon ground gray pepper
15 cl of olive oil
Instructions
Roughly chop the black olives with a knife.
Roughly chop the capers with a knife.
Roughly cut the anchovies with a knife.
Mix everything in jerks, so that the dough goes down to the bottom of the mixer.
Add the garlic and onion cut into pieces
Season with pepper and gradually add the oil while mixing until desired consistency is achieved.
Reserve in the refrigerator.
Preparation time: 30 minutes
Cooking time: 0 minutes
Number of people: 500 g
4 star rating: 1 review
What wine to drink with: Black tapenade
My favorite wine for this Minervois Grape variety recipe: Carignan, Cinsault, Mourvèdre
Temperature between 15 ° and 17 °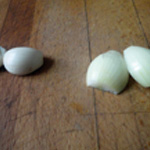 Peel the garlic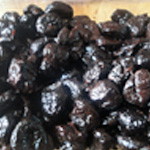 Greek olives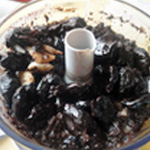 Mix the olives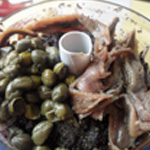 Add anchovies and capers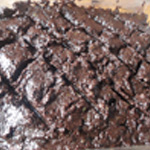 Zoom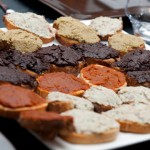 Thanks to Thibaut and Janos for the wonderful photos, memory of a long weekend at Easter