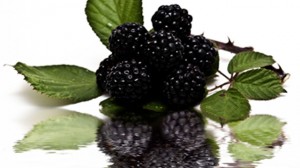 Recipe: Blackberry tart
Blackberry tart recipe, I had kept some blackberries the day we went to harvest for the liqueur to make this tart. I love working on blackberries, they are always full of juice. A recipe very easy to make indeed the wild blackberries are very tasty. I chose a store-bought shortbread because I was a bit taken by the time.
Ingredients
500 g of blackberries
1 shortbread roll
1 tablespoon of almond powder
1 tablespoon of powdered sugar
1 tablespoon of bread crumbs
Instructions
Butter the pie plate.
Flour generously.
Roll out the dough in the mold.
Prick with a fork.
Combine the almonds, sugar and breadcrumbs in a bowl.
Sprinkle the preparation.
Arrange the blackberries on the dough.
Bake in a hot oven at 200 °.
Serve lukewarm.
Preparation time: 20 minutes
Cooking time: 40 minutes
Number of people: 6
4 star rating: 1 review
What wine to drink with: Blackberry tart
My favorite wine for this recipe Rasteau rouge Grape variety: Syrah, Grenache noir; Cinsault
Temperature between 17 ° and 18 °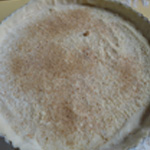 Cook in white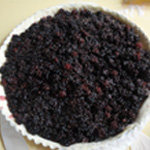 Tidy up the blackberries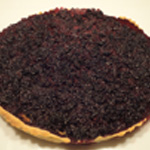 Baked pie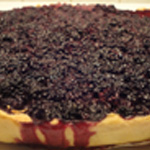 Zoom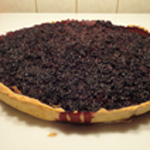 To end