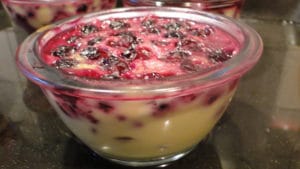 Blueberry Cream Recipe
Cream, recipe a different recipe from the traditional crème brûlée, we particularly appreciated the flavor of the blueberries and it was impossible to remain insensitive to their colors. Blueberry dessert a bit like a blueberry mousse, we are starting to find some on the market shelves, of course I would be a little more courageous or with a little time, we could go directly to the Vosges, some 50 km from with us. This crème brûlée which in reality has never been burned, the crust made by the blueberries was sufficient on its own, we tasted it just cold.
Blueberry Cream Recipe for 4 people
Ingredients :
300 gr of blueberries
2 egg yolks
1 whole egg
100 gr of powdered sugar
40 cl of fresh fluid cream
Instructions
Add to a bowl: the egg yolks then the whole egg, the liquid cream, the sugar.
Whisk to mix well.
Divide the washed blueberries in your ramekins.
Pour the preparation over the blueberries.
Put in a water bath with cold water at the start of the oven at 185 °, for 1 hour.
Take out of the oven as soon as the cooking is finished, let cool and put in the fridge.
Preparation time: 10 minutes
Cooking time: 60 minutes
Number of people: 4
4 star rating: 1 review
What wine to drink with: Blueberry cream
My favorite wine for this Poulsard Grape variety recipe: Poulsard
Temperature between 10 ° and 12 °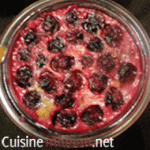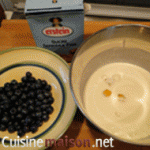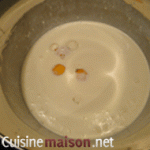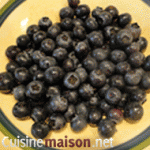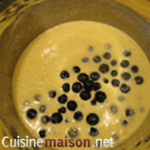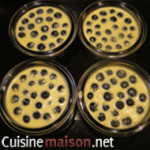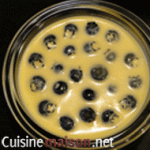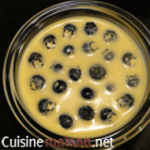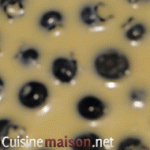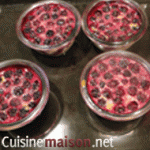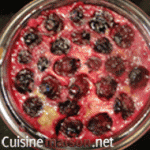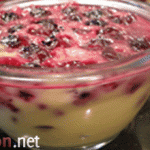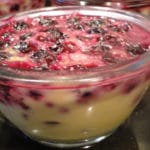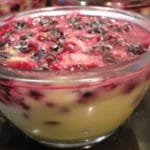 My favorite wine for this Jurançon recipe Grape varieties: Gros Manseng, petit Manseng, courbu blanc
Temperature between 8 ° and 9 °