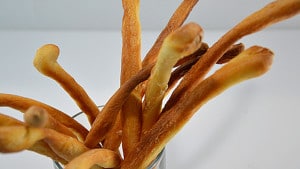 Recipe: Breadsticks
Recipe for breadsticks, I still had bread dough and more room in my molds, so I opted to make breadsticks, only memories of our trips to Italy. Breadsticks in Italy are part of the catering industry. You will have it on the tables in restaurants in Italy every time. I love to make breadsticks, I love to roll them in the hand and shape them with a little bit of patience. I will regularly introduce you to other variations of breadsticks recipes. These breadsticks will be welcome for an aperitif dinner, especially with all the variations, which I will present to you in a few weeks.
Recipe ingredients
Breadsticks recipe for 45 breadsticks:
200 gr of flour
113 gr of lukewarm water at 35 °
10 gr of baker's yeast
4 g of salt
Instructions
Mix the flour and salt.
Mix the yeast with lukewarm water.
Add the water to the flour.
Knead 10 minutes
Let rise for 45 minutes.
Expel the air by crushing with the palms of the hands.
Take pieces of bread dough of 20 gr.
Crush the pieces of dough.
Roll them with both hands while pushing on the outsides.
Cut the breadsticks in half, place on a baking sheet covered with a sheet of paper.
Leave to swell for 30 minutes.
Place in a hot oven at 220 ° for 8 to 12 minutes.
Preparation time: 20 minutes
Cooking time: 12 minutes
Number of people: 45 breadsticks
4 star rating: 1 review
What wine to drink with Breadsticks
My favorite wine for this recipe: Red Arbois Grape variety: Poulsard, Trousseau, Pinot noir
Temperature between 8 ° and 9 °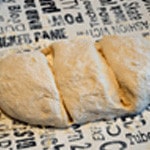 Prepare the dough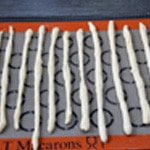 To roll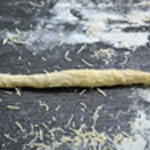 Ready to cook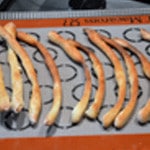 Cooked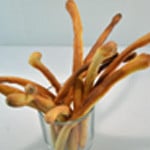 Zoom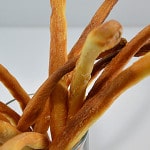 e with: Breadsticks
My favorite wine for this recipe: Alsace Pinot Blanc Grape Pinot Blanc
Temperature between 08 ° and 10 °