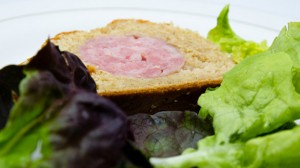 Recipe: Brioche sausage
Lyonnais brioche sausage. Brioche sausage recipe for the Easter holidays to enjoy with a nice green salad, too bad we ate inside. Lyonnais sausage recipe, an easy recipe that requires preparation in advance. Saucisson Lyonnais not always easy to find, I got it from my butcher. Saucisson de Lyon brioche for a meal in the evening with friends, we accompanied it with a Côte du Rhône Saint Joseph. Brioche au sausage I used baker's yeast to make it rise.
Recipe ingredients
Brioche sausage recipe for 8 people:
1 Lyonnais sausage
200 g of type 65 flour
100 g rye flour
150 g butter
3 eggs
2 tablespoons of sugar
½ teaspoon of salt
1 packet of baker's yeast
10 cl of milk
Instructions
Cook the Lyonnais sausage in a simmer for ¾ of an hour
Peel the sausage.
Dissolve the yeast in a little lukewarm water 30 ° maximum.
Add the soft butter on the flour, then the eggs and sugar.
Pour the yeast over the preparation.
Mix until the dough comes off the bowl.
Butter and flour the mold.
Prick the sausage using a wooden pick to define its position in the mold.
Pour the dough up to a quarter of the mold.
Position the sausage in the mold.
Finish pouring the rest of the dough into the mold.
Let stand and rise for at least three hours.
Heat the oven to medium temperature 180 °.
Place the Lyonnais sausage in the oven and cook for about 35 minutes.
Preparation time: 20 minutes
Cooking time: 35 minutes
Number of people: 8
4-star rating: 1 review)
What wine to drink with brioche sausage?
My favorite wine for this Saint Joseph Grape variety recipe: Syrah
Temperature between 18 ° and 19 °
Thanks to Florence de Cerre les noroy for her recipe.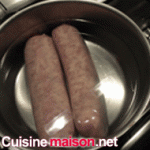 Simmering water for the sausage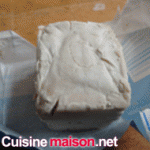 Baker's yeast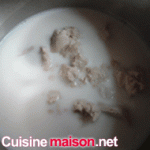 Lukewarm water and yeast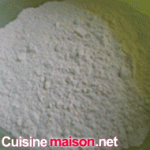 Mix the flours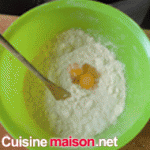 Add the eggs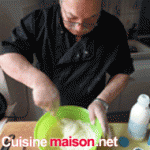 Knead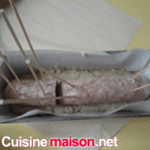 Wooden spike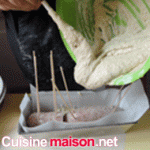 Fill to 3 quart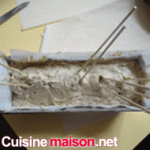 Wait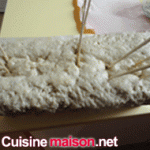 Attention it goes up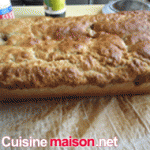 Cooked