Mussel Tagine Recipe
Fish tagine and mussel cooking, I like to cook mussels with the cockles, paired with some vegetables for a complete meal. You have noticed that a big mistake is to insert in the title, the problem is that it is difficult with Google to correct. I like the tagine and particularly that of fish. Mussel tagine, the sea comes into the house, you can almost feel the tide.
Mussels and roosters tagine recipe for 4 people
Ingredients :
1 kg of mussels
1 kg of cod
0.500 g of cockles
2 peppers
1 onion
2 tablespoons of olive oil
3 cloves of garlic
3 tomatoes
1 bunch of flat-leaf parsley
1 teaspoon of paprika
1 teaspoon of cumin
1 teaspoon of ras el hanout
2 teaspoons of sweet pepper
Instructions
Put the cockles in a bowl filled with water and let them spit out their sand.
Plunge the mussels in a casserole dish of boiling water to make them open.
Remove the shells and set aside.
Wash and cut the peppers into small pieces, peel the onion and cut it into thin rings.
In a tagine, heat the oil and spices over low heat.
Sauté the onion rings and crushed garlic, when they are well browned.
Add the peppers and cook for 2 to 3 minutes.
Cover and cook for 10 minutes.
Peel and dice the tomatoes, then add them with the bunch of parsley, mix.
Season with salt and add the mussels and the cod cut into large cubes.
Bake in a hot oven 180 ° for 30 minutes. Before serving, put a few coarsely chopped parsley leaves.
Preparation time: 20 minutes
Cooking time: 30 minutes
Number of people: 4
4 star rating: 1 review
What wine to drink with: Mussel and Rooster Tagine Recipe
My favorite wine for this Pouilly-fumé (White) recipe (Grape varieties: Chasselas, Sauvignon blanc)
Temperature between 7 ° and 8 °
My favorite wine for this Pouilly-fumé (White) recipe (Grape varieties: Chasselas, Sauvignon blanc)
Temperature between 7 ° and 8 °
Thanks to Patrice for the pictures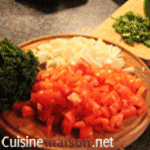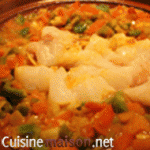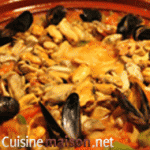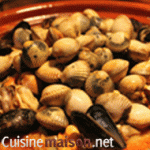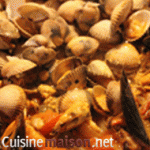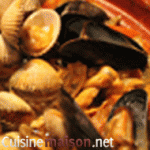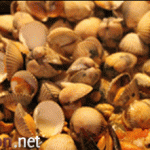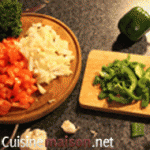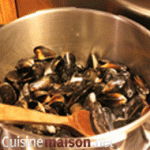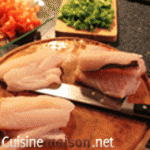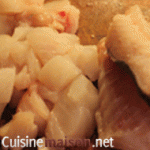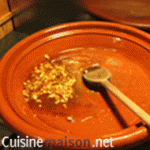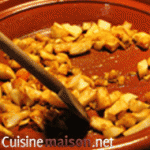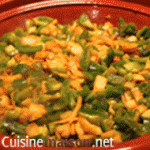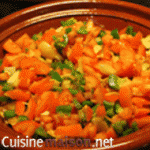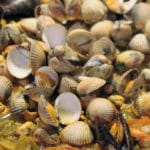 More recipes:
Risotto with mussels and garlic cream

Squid tagine

Chicken and zucchini tagine

Octopus and mussel salad Pascal
Hide reactions

I have the electric appliance cooking is better or not?

can you come home to teach me how to cook a lamb recipe thank you kisses

Raf it's good you have the container and the recipe

I will try, certainly easier to eat than the mussels in seafood …….

Well that's good, I would taste it well then I will come and eat it at Franfran

for a fervent mussel lover, i loved this version of a tagine that is simple and quick to cook…. I will make it very soon like a grown-up without the great paschal chef!

franfran
Your reactions / questions / tips: Cancel reply
Remark
Name *
Email *
Website
</p