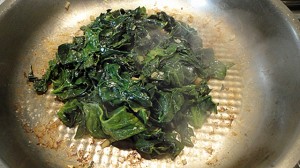 Recipe: Butter spinach
Spinach with butter recipe to accompany meat or fish that is still a little crunchy, these spinach was as beautiful as it was tasty. Beautiful colors after cooking you can have a beautiful green on your plates, or in your risottos or even in fresh pasta.
Recipe ingredients
Spinach with butter recipe for 4 people:
1 kg of spinach
4 cloves of garlic
100 g butter
1 tablespoon of wine vinegar
Salt and pepper
Instructions
Rinse the spinach several times.
Hull the spinach by raising the midrib.
Dip the spinach in a large volume of vinegar water.
Squeeze the spinach to extract all the water.
Peel the garlic cloves and mince them finely.
Heat a pan with the butter.
Sear the garlic cloves.
Add the spinach to the hot butter.
Turn the spinach regularly, under a fairly hot heat, to evaporate the water from the spinach.
Reduce the spinach for 2 to 3 minutes.
Salt and pepper.
You can prepare them in the morning, and reheat them in the microwave for a few seconds.
Preparation time: 20 minutes
Cooking time: 2 to 3 minutes
Number of people: 4
4 star rating: 1 review
What wine to drink with: Butter spinach
My favorite wine for this recipe: Coteau du Lyonnais Grape Gamay
Temperature between 13 ° and 14 °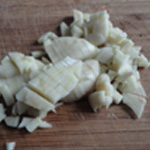 Finely mince the garlic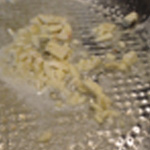 Sear the garlic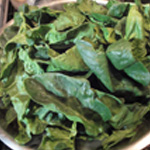 Rinse the spinach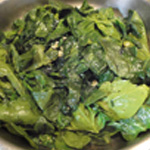 Sear the spinach
Salt and pepper