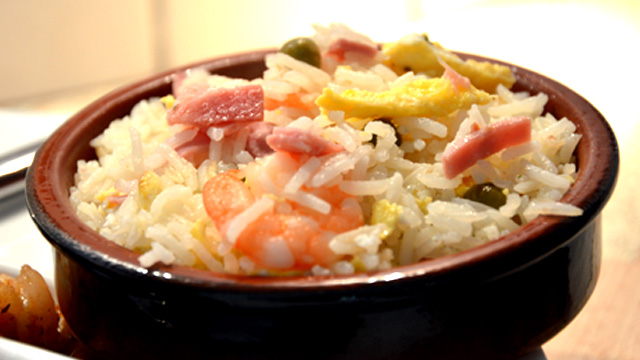 Recipe: Cantonese rice
Cantonese rice recipe, ideal to accompany shrimps with sweet and sour sauce, a recipe that my daughter has been asking me for for a long time. It's not the easiest, but this recipe is for everyone, you can play with the colors. The eggs should not be beaten too much in order to find white in the yolk, you can, as you wish, decorate with different ingredients. The ideal would be to steam a rice, so that it remains very white, your Cantonese rice will be only better.
Recipe ingredients
Cantonese rice recipe for 3 people:
200 g of rice
200 g cooked peas
100 g of prawns
90 g of ham
1 chicken cube
3 eggs
30g butter
Basil leaves
Instructions
Heat a large pot of salted water with the broth.
Pour in the rice as soon as the water boils.
Leave to cook for the time indicated, tasting at the end so that it is not overcooked.
Slice the ham into small strips.
Crack the eggs, then beat them lightly.
Cook the omelet, then pour it onto a flat plate.
Cut the omelet into small strips.
Finely slice the basil leaves.
Drain the rice at the end of its cooking.
Incorporate all the ingredients, then serve quickly.
Preparation time: 10 minutes
Cooking time: 30 minutes
Number of people: 4
4 star rating: 1 review
What wine to drink with: Cantonese rice
My favorite wine for this recipe: Late harvest Riesling. Grape variety: Riesling
Temperature between 08 ° and 10 °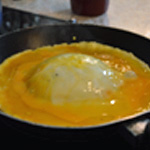 Sear the omelet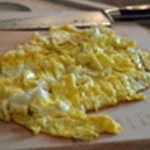 Cut the omelet into strips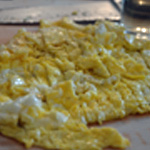 Then in a rectangle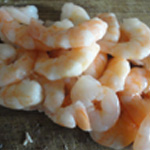 Destroy the shrimps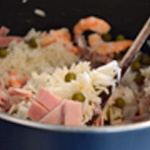 Cook the rice