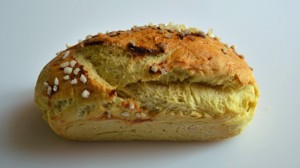 Recipe: Brioche with pearl sugar
Brioche recipe with pearl sugar, nothing like a homemade brioche. I promised you other brioche recipes, now it has evolved further from my first brioche. Next time, I will try to let it rise directly in the oven at 25 °, for 3 hours. I will also need farm eggs. Go for a homemade brioche, you will see how relaxing it is to make a brioche, it's relaxing.
Recipe ingredients
Recipe for Brioche with pearl sugar for 2 pieces:
450 gr of flour
1 teaspoon of fine salt
1 tablespoon of sugar
250 gr of butter
2 tablespoons of water
40 gr of brewer's yeast
4 eggs + 1 egg yolk
1 tablespoon of milk
1 tablespoon of Pearl sugar
Instructions
The day before :
Mix the flour, salt and sugar in the mixer with the hook.
Break 4 whole eggs and start beating
Add the soft melted butter,
2 tablespoons of water and the yeast.
Beat the dough for 10 minutes and place it in the refrigerator overnight.
The next day :
Divide the dough ball into 4.
Roll out each ball of dough into a rectangle;
Fold it in 4;
Extend and fold several times.
Spread it out and roll it into a cylinder.
Let rise for at least 3 hours, covered with a cloth, in a warm room.
Separate the egg.
Mix the egg yolk with the milk.
When the brioche is risen, brown with the egg mixture.
Put pearl sugar on the brioche.
Put it in the cold oven.
Then put the thermostat on 5/6, without opening the oven for 25 to 30 minutes.
Preparation time: 60 minutes
Cooking time: 30 minutes
Number of people: 2 nice brioches
4 star rating: 1 review
Which wine to drink with: Brioche with pearl sugar
My favorite wine for this recipe: Gewurztraminer late harvest Grape variety Gewurztraminer
Temperature between 08 ° and 10 °
Thanks to François and Bernadette for their brioche recipe and their explanations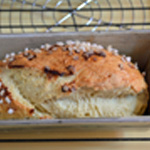 She is cooked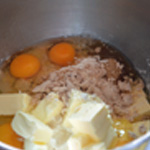 Beat with a mixer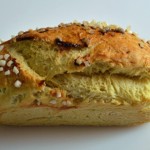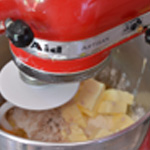 A ball should form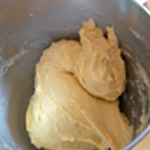 The dough is homogeneous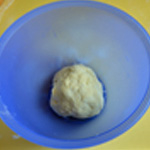 Let rise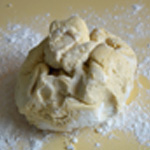 Flour the plan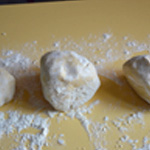 Split into three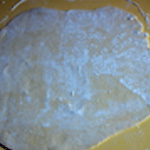 Spread each ball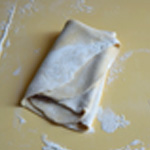 Then fold
Then spread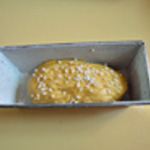 Egg yolk and pearl sugar