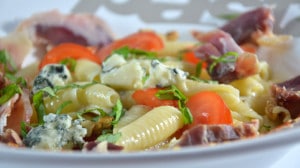 Recipe: Castellane with Roquefort
Castellane au Roquefort, I love Barilla pasta and the new collection of dry pasta is a hymn to Italy and its regions. Delicious pasta ready in a few minutes, they are the joy of our evenings with friends, tasty and always full of color. The Roquefort melts into the pasta and deliciously flavor this dish. Ready in minutes this easy recipe should find your way. Anyway, to test this recipe is to adopt it.
Recipe ingredients
Castellane recipe with Roquefort for 2:
200 of dry Castellane de Barilla
60 g of liquid cream
45 g of Roquefort
100 g of raw ham
4 cherry tomatoes
10 basil leaves
4 nuts
Instructions
Cook the pasta in a large volume of water, drain as soon as they are cooked then keep warm.
Thinly slice the raw ham.
Cut the cherry tomatoes into eighths.
Crack the nuts.
Finely chop the basil leaves.
Melt 25 g of Roquefort in the cream, under a low heat.
Heat the plates.
Add the pasta to the plates.
Pour the Roquefort cream over the pasta.
Cut the rest of the Roquefort into small cubes.
Add the cherry tomatoes, nuts and basil.
Finish with the pieces of Roquefort.
Enjoy immediately.
Preparation time: 10 minutes
Cooking time: 11 minutes
Number of shares: 2
4 star rating: 1 review
What wine to drink with: Castellane au Roquefort
My favorite wine for this recipe: Mont Louis sous Loire Blanc Grape Chenin blanc
Temperature between 08 ° and 09 °
Slice the tomatoes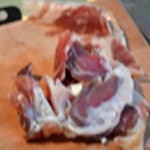 Cut then crumple the ham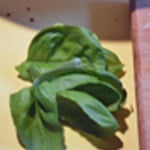 Remove the leaves from the basil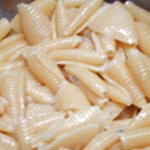 Cook the castellanes
Zoom