Recipe: Cauliflower gratin
Cauliflower gratin recipe for an evening meal, lightly flavored with saffron, we loved this vegetable gratin. A gratin to accompany a roast chicken, with a little juice.
Recipe ingredients
Cauliflower gratin recipe for 6 people:
1 kg of cauliflower
½ ham
40 cl of milk
10 cl of liquid cream
50 g butter
50 g flour
70 g grated Gruyere
65 g sliced parmesan
0.3 g of saffron
Salt and pepper.
Instructions
Prepare the cauliflower.
Cook the cauliflower.
Prepare the béchamel sauce by following the link to make the sauce.
Pour the saffron into the béchamel sauce.
Add the grated cheese to the béchamel.
Butter a baking dish.
Cut the ham into cubes.
Arrange the cauliflower and ham in the dish, alternating.
Liberally pour the sauce over the cauliflower.
Place the parmesan on the béchamel sauce.
Place in a hot oven at 200 ° for 45 minutes.
Preparation time: 20 minutes
Cooking time: 45 minute (s)
Number of people: 6
4 star rating: 1 review
What wine to drink with: Cauliflower gratin
My favorite wine for this recipe: Costière de Nîmes red Cépage Carignan, Cinsault, Grenache noir
Temperature between 16 ° and 17 °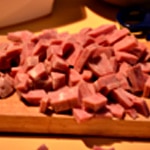 Slice the ham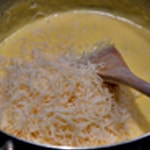 Add cheese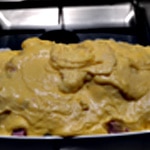 Pour the béchamel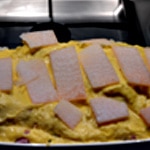 Slice the cheese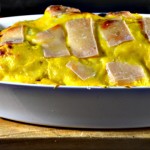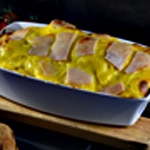 Zoom