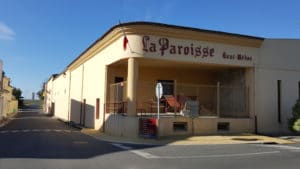 Cave the Parish
The clearing and development of the Médoc only date from the 16th and 17th centuries. The wines of this region are quickly known and their fame crosses borders. Already in 1815 we began to talk about the great red wines of Haut Médoc, a great recognition of the fine work done by winegrowers in the 18th century. The decree which will protect the AOC Haut Médoc appellation on November 14, 1936.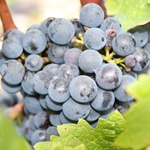 Cluster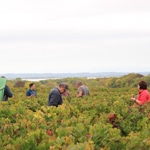 The harvest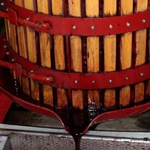 The press
It all began in 1935 during the years of turmoil, with the creation of the cooperative of Saint Seurin de Cadourne, it will bring together but above all will save all the small producers who would have disappeared without this cooperative. It is in In a new building, created for this purpose the same year, in the heart of Haut-Médoc, in the Bourgeois crus which border the Saint Estèphe cru. A cellar that brings together and produces over 55 hectares of vines in the Haut-Médoc with 40% Cabernet and 60% Merlot.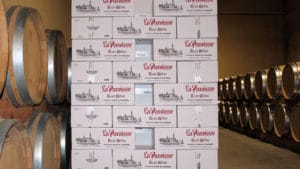 The cave
But it is its Cellar Master MR RIBAS supported by its President MR BORDEAU Dominique, who have distinguished themselves, the cellar today enjoys a fine reputation in the country where wine is king. During an anonymous tasting of Haut-Médoc crus bourgeois, you will see LA PAROISSE de Saint-Seurin de Cadourne, every time, come out in a good row and this with an excellent value for money, and a label with the predestined name. …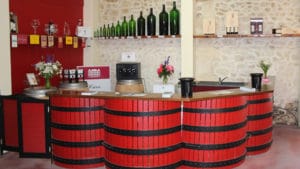 The tasting
The Haut-Médoc Parish 2012
With its blend of Cabernet sauvignon and Merlot, these Haut-Médoc wines with great aging potential will enhance the content of your cellars with a very attractive value for money. Its intense color hesitates between ruby and garnet. It is a traditional and emblematic wine of the cellar, it offers a supple and fleshy development and gives wines with aromatic bouquets of red fruits.
The great parishioner of Haut-Médoc 2012
With its blend of Cabernet sauvignon and Merlot, we are in the pure tradition of Haut-Médoc wines, I chose it to accompany this beautiful terrine. This wine with great aging potential, with a supple and fleshy development, I really liked its aromatic bouquet of red fruits. It will awaken your taste buds.
The elite of the Haut-Médoc Parish 2009
Already by lifting the bottle, you immediately feel that something is happening and yet, the stopper is still in place, I loved this moment it is etched in my memory forever. Already with his name we are waiting for a great moment, but it is especially the year 2009 that caught my attention, it is announced very big, even exceptional. For this cuvée, the harvest is sorted manually with the greatest care. The cellar produces only 1000 bottles per vintage and only very good years.
Cave Coopérative La Paroisse
2 rue Clément Lemaignan
33180 St Seurin de Cadourne
Phone: 05 56 59 31 28
E-mail