Château Anthonic in Moulis in Gironde
This château is surely one of the oldest estates in Moulis-en-Médoc, at least for this cru Bourgeois. The Cordonnier family bought the property in 1977 from the Hugon family; after Pierre, it is now his son Jean Baptiste who has taken over since 1993. This family replanted most of the estate, and important work was done on the optimization of the vineyard. But it is above all Pierre and Jean Baptiste who will work for decades to restore the letters of nobility to this Anthonic castle (fragmentation of its vineyard at the beginning of the previous century following climatic and economic woes).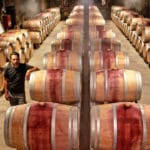 The cellar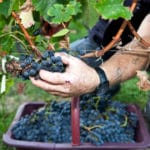 Hand and grape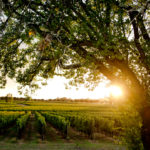 Vine
Of course, it was the Romans who began to cultivate vines in Médoc, but at the beginning of the 16th century. thanks to the clearing and the development in Médoc, this cru quickly obtains its world fame and it is on May 14, 1938, that it has the AOC. In the Haut Médoc, Moulis-en -Médoc stretches over a narrow strip 8 km long between Margaux and Listrac-Médoc over approximately 610 ha.
Jean Baptiste often recalls a great rule, easy to remember, for tasting his grands crus: to open a wine at least two to three hours before tasting, but also and above all, if you have the possibility, to decant it. You can start drinking Chateau Anthonic between the 3rd and 8th year.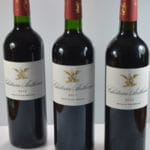 Bottles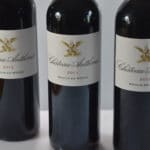 Zoom
Château Anthonic 2010 Moulins en Médoc
With its beautiful dark garnet color and silky tannins, from the first drops, the eye is attracted (before the nose). Then on the nose, red fruits dominate (cherries and blackberries) then the scents of wood or even blond tobacco arrive delicately and finally some subtle scents of spices. He is coming of age
Château Anthonic 2011 Moulins en Médoc
With its pretty light ruby color, gives way to red fruits with aromas of strawberries and currants then to toasted notes of spices. A very supple wine to enjoy now. Silver medal at the Brussels World Competition in 2014
Château Anthonic 2012 Moulins en Médoc
All in harmony and elegance, a fine, very fruity bouquet of black fruits in the elegance of gluttony. With its silky tannins and its freshness which enhances the notes of red fruits, make it a wine of pleasure.
Chateau Anthonic
SCEA Pierre Cordonnier
33480 MOULIS EN MEDOC
Email: contact@chateauanthonic.com
Phone. +33 5 56 58 34 60
Photo credits: Antonio Pagnotta