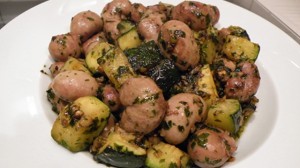 Recipe: Rabbit kidneys
Rabbit kidney recipe. Rabbit recipe with kidneys, kidneys recipe with rabbit kidneys. Here is an express recipe with rabbit kidneys and also with zucchini; I particularly like the speed of creating these kidney recipe. not always easy to find rabbit kidneys.
Recipe ingredients
Rabbit kidney recipe for 4 people
400g rabbit kidney
2 zucchini
3 cloves of garlic
½ bunch of flat-leaf parsley
40g butter
Salt and pepper
Instructions
Prepare the rabbit kidneys and rinse them in cold water
Wash and chop the flat parsley with the garlic
Wash and cut the zucchini into small cubes
Melt the butter (you can use olive oil) gently in a pan.
Brown the zucchini in the fat for 4 minutes, push the elements around the edges of the pan.
Then the parsley and garlic finally add the rabbit kidneys in the middle of your pan, let cook to your liking.
Once your kidneys are ready, bring all the elements back to the middle of the pan in order to warm up.
Preparation time: 15 minutes
Number of people: 4
Cooking time: 4 to 5 minutes
4 star rating: 1 review
What wine to drink with: Rabbit Kidney Recipe
My favorite wine for this recipe Cahors (Red) (Grape varieties: Malbec, Merlot)
Temperature between 12 ° and 13 °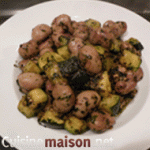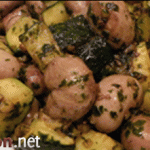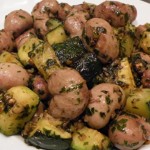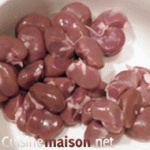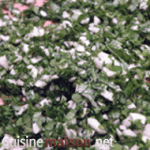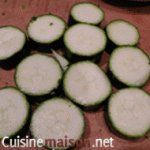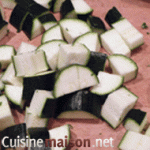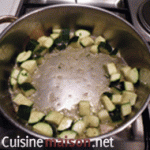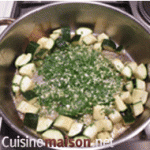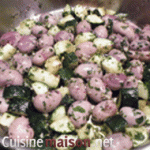 More recipes:
Rosemary Rabbit Kidney Skewers

Rabbit kidneys with mustard

Rabbit kidneys aperitif

Rabbit kidneys with peppers
garlic
Zucchini
Rabbit kidneys Pascal
A comment

Hide reactions

@Ray
Thank you for your comment, I find rabbit kidneys in the poultry department at Leclerc.
Your reactions / questions / tips: Cancel reply
Remark
Name *
Email *
Website
</p