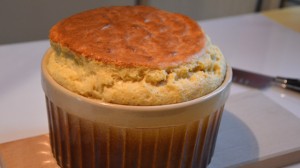 Recipe: Cheese soufflé
Cheese soufflé recipe. Meal idea for an evening with the family, a beautiful cheese soufflé served with a green salad. Easy cooking with soufflés, always a great success when they arrive at the table, inflated to the max overflowing generously above the earthenware dish. Soon online the chocolate soufflé, we are greedy at home. My friend Jean Michel had arrived at the house for an invitation to dine with a big St Nectaire, not to say a monstrous one, so this week a lot of cheese recipes. Saint Nectaire lends itself well to soufflé, it is a soft cheese, children love cheese soufflé, but so do parents.
Recipe ingredients
Cheese soufflé recipe for 4 people:
7 eggs
400 g of St Nectaire
90 g flour
90 g butter
50 cl of milk
Nutmeg
Salt and pepper.
Instructions
Separate the eggs from the whites from the yolks.
Make the béchamel rather tight as here. By respecting the above doses.
The bechamel sauce should be thick.
Add the egg yolks off the heat.
Grate the St nectaire then incorporate it into your preparation.
Salt and pepper.
Grate half a nutmeg.
Whip the egg whites until stiff with a pinch of salt.
Stir in the whites and the cheese sauce.
Butter a blow mold.
Fill the mold ¾.
Bake in a hot oven, rotating heat at 180 ° for 45 minutes.
Enjoy hot.
Preparation time: 20 minutes
Cooking time: 45 minutes
Number of people: 4
4 star rating: 1 review
What wine to drink with: Cheese soufflé
My favorite wine for this recipe: Hautes cote de Beaune Pinot noir grape
Temperature between 15 ° and 17 °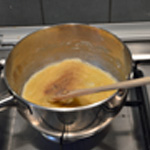 Melt the butter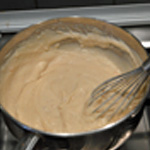 Add flour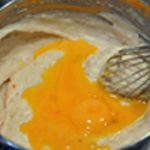 Egg yolks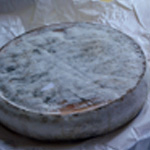 Cut the cheese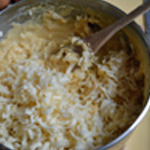 Mix the cheese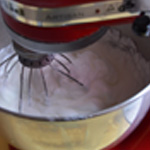 Beating egg whites
Incorporate the whites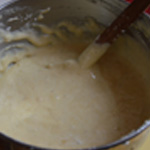 Stir gently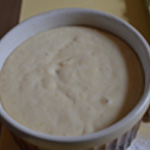 Ready for the oven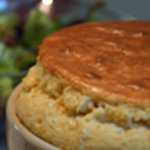 Blown up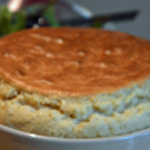 Zoom