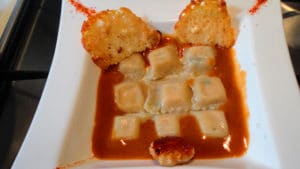 Ravioli with prawns recipe
Ravioli of prawns or ravioli of prawns, I love cooking pasta with prawns, I particularly like all the homemade pasta, always rather pleasant moments than making this pasta. A shrimp ravioli recipe for fish lovers, these prawn ravioli have a very special flavor, I like this little taste of the sea, barely iodized these frozen prawns are very practical, I always have some in my freezer. They should be served with a nice generous sauce, the prawns ravioli are swimming on the creamy sauce.
Ravioli with prawns recipe for 6 people
Ingredients :
300 gr of ravioli dough
400 gr of raw prawns
3 cloves of garlic
125 gr of mascarpone
3 tablespoons of chopped cilantro
50 gr of ground parmesan
20 gr of butter
2 tablespoons of olive oil.
1 tablespoon of tomato paste
15 cl of white wine
15 cl of fluid cream
Instructions
Destroy the prawns, then remove the gut from each animal.
Peel the garlic and mince the very fine.
Heat the olive oil then add the carcasses of the prawns.
Grill the carcasses of the prawns well, then add the white wine.
Reduce your preparation then filter with a Chinese.
Crush the heads in order to recover the maximum amount of juice.
Add the crème fraîche to the filtered reduction and the tomato paste.
Leave to reduce further.
Place a strip of well-floured dough on the side of the baking sheet.
Garnish the ravioli with the preparation in small balls.
Using a brush, wet the areas of pasta that will touch each other.
Crush the two strips of ravioli dough using a rolling pin.
Place the ravioli strips on a well floured baking sheet and let dry.
Cut cubes in the Parmesan and place them on a non-stick baking sheet.
Grill in the 250 ° grill for 3 to 4 minutes to obtain tiles.
Cook your ravioli in a large volume of salted water in a small broth for 10 to 12 minutes
Ravioli of prawns served with parmesan tiles, a very special flavor for this dish. The flesh of the prawns lends itself well to this type of recipe.
Preparation time: 60 minutes
Cooking time: 10 to 12 minutes
Number of people: 6
4 star rating: 1 review
What wine to drink with: Ravioli with prawns
My favorite wine for this Côte du Lubéron recipe Grape variety: Syrah and Grenache
Temperature between 15 ° and 16 °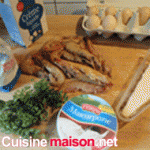 Ingredients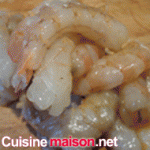 Shell the prawns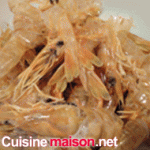 The shells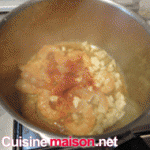 Add the spices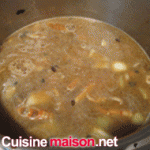 Reduce white wine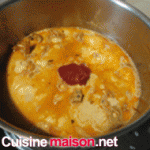 Add cream and tomato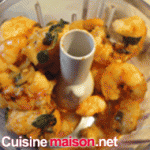 Pre-cooked prawns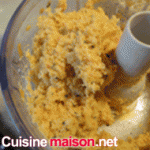 Mixer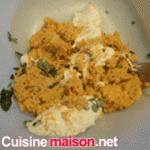 Mascarpone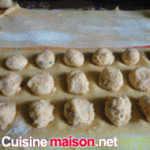 Gambas dumpling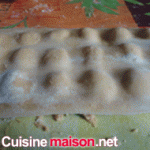 Cover with dough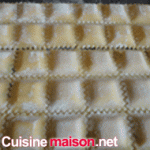 Unmold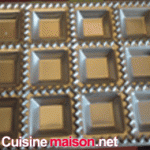 Ravioli plate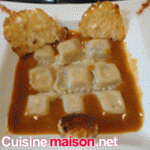 Plate of ravioli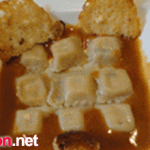 <img src="/wp-content/uploads/2021/09/5203451363085197194.jpg" class="aligncenter"