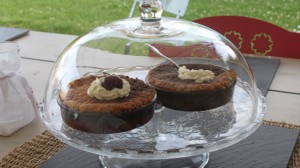 Recipe: Cherry crumble
Burlat Cherry Crumble, a cherry dessert with an easy recipe. I used brown tea cookies for this cherry crumble, brown tea cookies replace flour in this case. Cherry crumble with salted butter, for a sweet and salty taste. This recipe is very popular with children. Ingredients for cherry crumble
Recipe ingredients
Cherry crumble recipes for 4 people
600 g of Burlat cherries
80 gr of semi-salted butter
40 g unsalted butter
20 tea cookies
90 g of ground almonds.
100 g of brown sugar
Instructions
Wash and pit the Burlat cherries, keep the 4 most beautiful cherries with their stems.
Generously butter your containers.
Place a whole cookie in each ramekin.
Coarsely crush the tea biscuits in a mortar, then mix them with the sugar.
Add the soft salted butter cut into small squares then the biscuit powder, sand with your fingertips, like shortbread dough.
Arrange the cherries in each buttered mold.
Cover the cherries with your shortbread.
Bake in a hot oven at 160 ° for 25 minutes, until the crumble turns brown.
Enjoy lukewarm.
Preparation time: 20 minutes
Cooking time: 25 minutes
Number of people: 4
4 star rating: 1 review
What wine to drink with: Cherry crumble
My favorite wine for this recipe Coteau du layon Grape variety: Chenin blanc
Temperature between 7 ° and 8
I was inspired by a recipe from the site on your plates
Thanks to Patrice for the pictures
Ingredients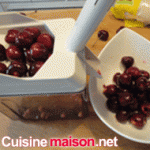 Pitted cherries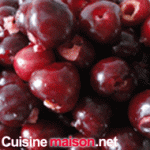 Cherries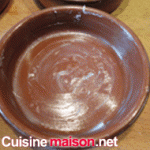 Butter the mussels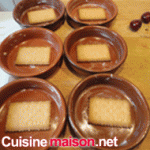 A cake at the bottom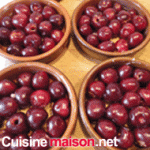 Add the cherries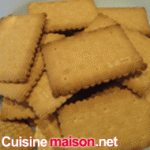 Crush the cakes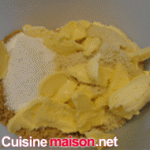 Add the butter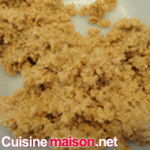 Crumble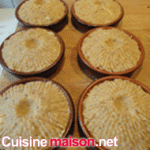 Cover the mussels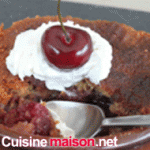 Sweet whipped cream