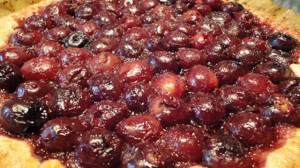 Recipe: Cherry pie
Recipe for black cherry pie and Saint Genis praline, this pitless cherry pie will delight children and adults alike. Cherry pie on a lightly caramelized puff pastry. Easy and quick cherry pie, you can even make sour cherry pie on the same principle.
Recipe ingredients
Cherry pie recipe for 4 people
250 g puff pastry or 1 roll
100 g of Saint Genis Praline
50 g brown sugar
1 tablespoon of brown sugar
1 tablespoon of bread crumbs.
Instructions
Wash and then pit the cherries.
Mix the sugar with the Saint Genis praline, crush them in a mortar.
Roll out your puff pastry, forming a slightly longer sidewalk.
Distribute the sugar-praline preparation using a tablespoon, as close as possible to the sidewalk.
Fold the sidewalk over the sugar praline preparation to trap it in the sidewalk, glue the edges with a little water.
Pierce the pie shell regularly with a fork.
Sprinkle the tart shell with your remaining sugar and praline preparation.
Place in a hot oven at 180 ° for 10 minutes.
Spread the breadcrumbs over the baked pie shell.
Arrange the pitted cherries on the pie shell.
Sprinkle with the remaining brown sugar.
Bake in the hot oven for 20 minutes.
Preparation time: 20 minutes
Cooking time: 20 minutes
Number of people: 4
4 star rating: 1 review
What wine to drink with: Cherry pie
My favorite wine Crémant de Loire Grape variety: Chenin blanc and Chardonnay
Temperature between 8 ° and 10 °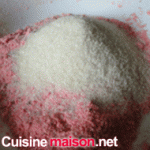 Sugar and praline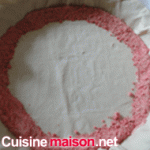 Distribute the praline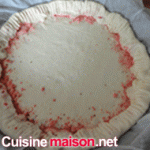 Fold the dough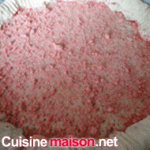 Sow the praline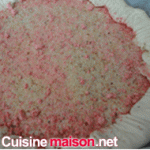 Zoom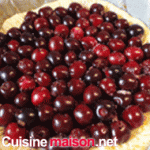 Store the cherries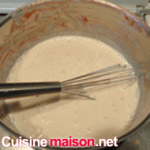 Cream and egg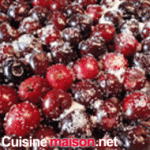 Sweeten the cherries