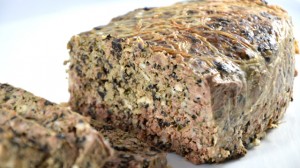 Recipe: Chicken liver terrine with trumpets
Recipe for Chicken liver terrine with trumpets, nothing more exceptional to present to your friends a homemade terrine, often super affordable, but so good and original. An easy recipe for homemade terrine, poultry livers are often difficult to find, ask your butcher. A terrine of poultry liver cooked without a bain-marie, I like it to roast and caramelize a little on the edges. We loved this poultry liver terrine with trumpets, accompanied by pickled cherries.
Recipe ingredients
Recipe for 12 people: Chicken liver terrine with trumpets
750 g chicken liver
450 g of fresh breast
70 g of dry trumpets
2 large shallots
½ bunch of parsley
2 cloves garlic
2 eggs
10 cl of Madeira
12 g of salt
3 g of pepper
½ g of ginger
½ g cinnamon
½ g ground nutmeg
1 tablespoon of olive oil
1 strainer
Instructions
Dip the trumpets in a volume of lukewarm water.
Soak the strainer in cold water.
Peel the shallots, then finely chop them.
Peel the garlic and then squeeze it.
Slice the pork into large cubes.
Trim the chicken livers.
Chop alternately the meats.
Add the pressed garlic.
Sprinkle with the spices, salt and pepper.
Wring out the trumpets.
Heat a pan with the oil.
Sear the shallots in the hot oil.
Add the trumpets to the hot pan.
Let them reject their waters, then let cool.
Chop the trumpets in the chopper.
Add the eggs and trumpets to the meat.
Mix the preparation.
Line the terrine with the strainer.
Pack the meat to the bottom of the terrine.
Bake in a hot oven at 160 ° for 1h30 with the lid on.
Remove the lid of the terrine after an hour and finish cooking.
Preparation time: 40 minutes
Cooking time: 1 hour 30 minutes
Number of people: 12
4 star rating: 1 review
Which wine to drink with: Poultry liver terrine and trumpets
My favorite wine for this recipe: Madiran Cépage Cabernet Franc and Sauvignon, Tannat
Temperature between 16 ° and 17 °
Source: Flavor Magazine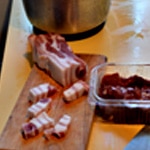 Slice the breast Cut the breast into cubes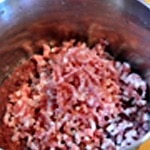 Chop the breast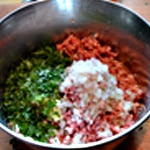 Add parsley and seasoning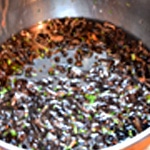 Wash the mushrooms
Crush the Trumpets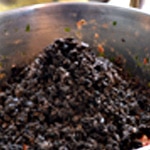 Chop the trumpets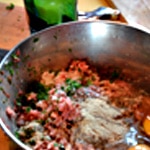 Salt and pepper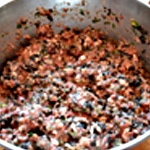 Mix trumpets and meat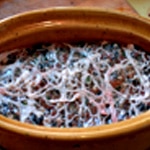 Strainer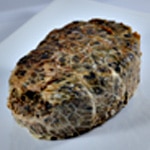 Zoom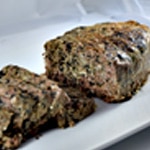 Cutout<img src="/wp-content/uploads/2021/09/1141268199041056133.jpg" class="aligncenter"