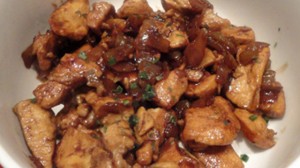 Recipe: Chicken with sweet and sour sauce
Chicken recipe with sweet and sour sauce, a sweet and savory recipe just spicy enough not to go unnoticed. You will devour this sweet and sour sauce which will enhance the chicken, but also the fish, see the rice. My 13 year old daughter told me it was a real killing, she is cute. Cooked in a wok, it thickens quickly so keep an eye on your cooking. I was really happy with my sweet and sour chicken, it was lightly flavored and very tender.
Recipe ingredients
Recipe Chicken with sweet and sour sauce for 4 people:
4 chicken breast
1 tablespoon of olive oil
2 onions
Salt and pepper
Sweet and sour sauce
Instructions
Peel the onion, then thinly slice.
Sear the onions with the olive oil.
Cut the chicken, then cut into strips, then into cubes
Sear the chicken in olive oil and onions.
Add the sweet and sour sauce.
Let the sauce thicken.
Then serve very hot.
Preparation time: 20 minutes
Cooking time: 30 minutes
Number of people: 4
4 star rating: 1 review
What wine to drink with: Chicken with sweet and sour sauce
My favorite wine for this recipe: cassis blanc Cépage Ugni blanc; Clairette white; Marsanne
Temperature between 07 ° and 10 °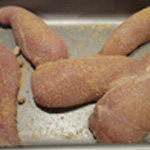 Chicken breast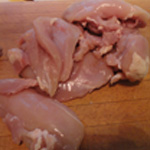 Mince the chicken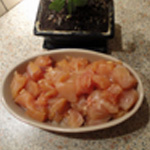 Then cut into cubes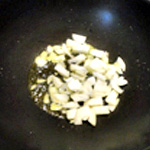 Sear the onions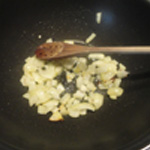 Barely color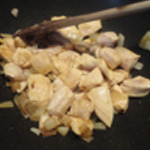 Add the chicken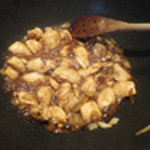 Add the sweet and sour sauce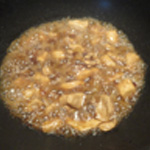 Let reduce