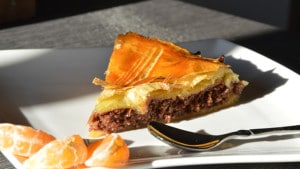 The chocolate and hazelnut galette des rois, here is a recipe that goes a little off the beaten track. I replaced the almond powder with hazelnut powder, a marriage always successful, the roasted hazelnuts divinely scented this beautiful and good cake. Of course at home we are big chocolate and pancake lovers, but the children are now much too old to go under the table and distribute the gourmet portions as they wish, only memories. A very beautiful way to celebrate the Epiphany, it is originally the arrival of the Three Kings for the birth of the Messiah on earth, it is traditionally celebrated on the first Sunday of the month of January, for once at home this will be a chocolate and hazelnut galette des rois. Always with a small family challenge to know who will be the king, after that it becomes complicated because his majesty will have to choose his queen or his king, the children have their eyes that shine at this moment, they all dream of being able to wear this crown on their little heads ……
Recipe ingredients
Chocolate and hazelnut galette des rois for 8 people:
400 gr of puff pastry
100g dark chocolate
200g Piedmont hazelnuts
75g flour
125g caster sugar
3 eggs
125g butter
10 gr of chocolate chip
Instructions
Take out the puff pastry 1 hour in advance.
Preheat the oven to 200 °.
Roast the hazelnuts so that they take on a nice color, let them cool.
Separate the egg from the white from the yolk.
Mix the cold hazelnuts and the chocolate.
Add powdered sugar, nuggets and flour.
Add the 2 egg yolks.
Incorporate the cold butter cut into small cubes with a fork.
Place the chocolate preparation in the center of the puff pastry.
Distribute the dough to the edge, leaving 1 cm of dough free.
Place the bean close to an edge.
Brush the round of the virgin pancake with the chocolate preparation, with the egg white.
Place the second puff pastry on top of the first.
Weld the two pasta together with a fork, pinching the edges a little.
Brown the surface of the dough with the last egg yolk.
Make small decorations with a fork.
Bake in the hot oven for 25 minutes, at the bottom of the oven.
Preparation time: 15 minutes
Cooking time: 20 minutes
Number of people: 8
4 star rating: 1 review
What wine to drink with: Galette des rois with chocolate and hazelnuts
My favorite wine for this recipe: Banyuls grand cru grape varieties Carignan and Grenache noir
Temperature between 15 ° and 18 °
Origin of the recipe: Syll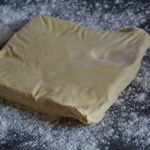 Ambient temperature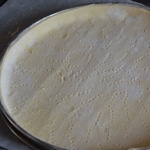 Spread out then prick with a fork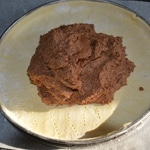 Add the hazelnut and chocolate paste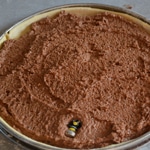 Lay the bean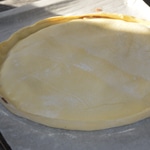 Cover with another paste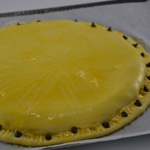 Brown with the egg yolk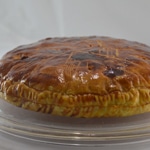 Galette des rois
Zoom<img src="/wp-content/uploads/2021/09/5428377630781134860.jpg" class="aligncenter"