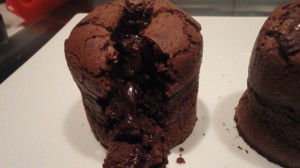 Recipe: Chocolate fondant
Chocolate fondant recipe, here is a fairly simple recipe to make, by following this recipe you should not miss it. You will love this chocolate fondant recipe with a flowing heart, to be consumed warm as soon as you touch this fondant, the chocolate appears and comes mixed with English cream. With this chocolate cake, you can make lots of chocolate-based variations.
Recipe ingredients
Chocolate fondant recipe for 4 people:
3 eggs
100 g of brown sugar
60 g flour
150 g butter
150 g dark chocolate
8 squares of full-bodied dark chocolate
2 strips of food paper
Instructions
Crack the eggs in a stainless steel bowl
Whisk them with the sugar until the mixture turns white.
Add all the flour while continuing to whisk.
Melt chocolate in a saucepan over a double boiler.
Add the butter and let the appliance soften, then whisk so that the mixture is homogeneous.
Cut a strip of food paper 4 to 5 cm higher than the molds.
Unroll the cookie cutter to have the length, then cut the food paper
Pour the mixture over the chocolate / butter mixture. Mix so that everything is homogeneous.
Cut out 4 circles of paper for the background.
Place the paper circles on a baking sheet.
Place the circles on the lids.
Wrap the strips of food paper inside the cookie cutter.
Pour the chocolate appliance ¾ of the cookie cutter.
Place two chocolate squares in the center.
Finish filling the cookie cutters.
Bake in a hot oven at 200 ° C for 15 minutes.
Preparation time: 30 minutes
Cooking time: 15 minutes
Number of people: 4
4 star rating: 1 review
What wine to drink with: Chocolate fondant
My favorite wine for this Pineau des Charente recipe: Ugni blanc grape
Temperature between 6 ° and 8 °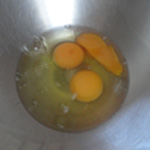 Break the eggs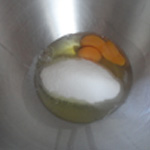 Add sugar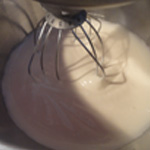 To beat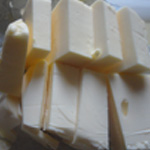 Soft butter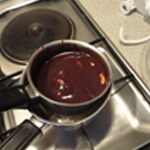 Melt the chocolate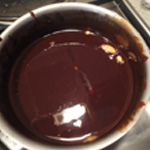 Add the butter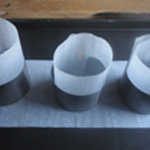 Cut the paper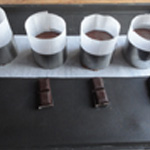 Pour into the circles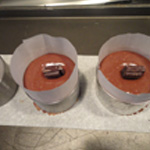 Ready to cook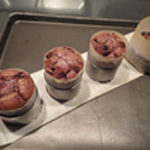 Cooked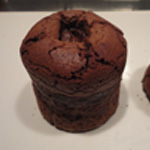 Zoom