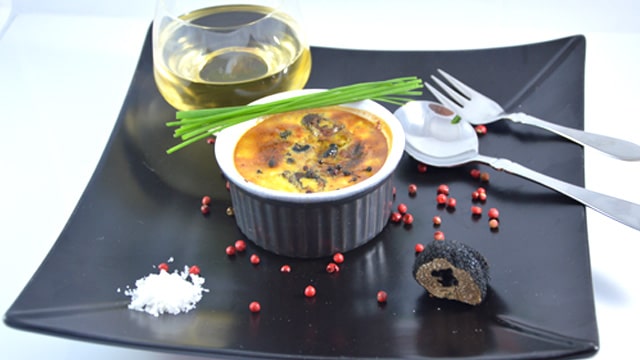 Recipe: Crème brûlée and truffle
Creme brulee and truffle recipe, a beautiful Haute Saône truffle, what a scent this black truffle, a real treat. Of course a new foie gras recipe, at home we love it in all its forms. We are always ready to taste a new recipe with foie gras. To combine this truffle with homemade foie gras and truffle, I made it with this delicious and tasty crème brûlée and truffle, for the pleasure of my whole family. I particularly like salted crème brûlée, they often surprise guests, who tend to eat them sweet. Here the cream is divinely scented with the truffle.
Recipe ingredients
Creme brulee and truffle recipe for 2 people:
20 cl of sour cream
3 egg yolks
1.5 g fine salt
1 teaspoon of armagnac
60 g of half-cooked foie gras
1 small black truffle
Instructions
Break the eggs and collect the yolks.
Pour the crème fraîche over the egg yolks.
Add the armagnac.
Salt and pepper.
Finely grate the truffle.
Slice the foie gras.
Place a slice of foie gras at the bottom of each ramekin.
Gently pour the cream with the yolks.
Divide the truffle peels in the two ramekins.
Place the ramekins in a dish filled with water.
Cook in a bain-marie for 30 minutes at 200 °
Leave to rest overnight in the refrigerator and enjoy cold or lukewarm.
Preparation time: 10 minutes
Cooking time: 30 minutes
Number of people: 4
5-star rating: 1 review)
What wine to drink with: Crème brûlée and truffle
My favorite wine for this recipe: Blanc Criots Bâtard Montrachet Grape Chardonnay
Temperature between 08 ° and 12 °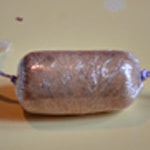 Foie gras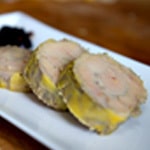 Slice the foie gras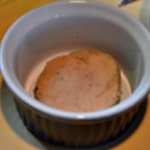 Fill the ramekins with liver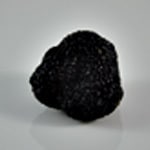 Truffle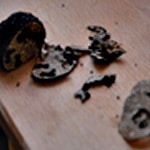 Slice the truffle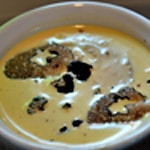 Add the truffles to the cream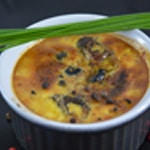 Cooked cream