Duck breast with roasted pineapple recipe
Recipe for Christmas, duck breast with roasted pineapple, at home Léonie particularly appreciates the duck and especially the breasts. Christmas is approaching the duck breast will be part of the party accompanied by a beautiful well roasted and caramelized pineapple, a sweet and savory recipe, for the pleasure of all at home. In addition, I always have frozen duck breasts at home and it is often our lunch on Sunday noon. Duck breast with pineapple, we tasted it with a flowery Beaujolais, Beaujolais is well combined with this sweet and salty sauce the sweetness of the meat and maturity of Beaujolais beautiful contrasts with this duck breast with roasted pineapple.
Duck breast with roasted pineapple recipe for 4 people
Ingredients :
2 duck breasts
1 fresh pineapple
2 tablespoons of honey
2 tablespoons of armagnac
2 tablespoons of veal stock
1 pinch of Espelette pepper
Salt and pepper
Instructions
Preheat the oven to
Cut and garnish your duck breasts.
Cut the skin without touching the flesh by crossing your cuts (to prevent the breasts from contracting
during cooking).
Season with plenty of pepper and add the chilli.
Heat the pan, once very hot place your duck breasts skin side down on the pan for one to two minutes
just enough time to color your duck.
Turn them over without pricking them (use a wooden spoon).
Meanwhile, prepare your pineapple and cut it.
Once your duck breast has taken on a nice color.
Place it in a baking dish on a sheet of paper.
Roast the pineapples in the pan, pouring the honey over the fruit.
Turn them regularly for 5 to 7 minutes, then place them in the dish of duck breasts.
Add the veal stock and a little water to your pan, dilute by collecting all the juices.
To book.
20 minutes before serving the duck breast, put it in the hot oven 180 ° for 10 minutes.
Cover it with aluminum foil and let it rest for 5 minutes before cutting it.
Remember to heat your plates.
Preparation time: 10 minutes
Cooking time: 20 minutes
Number of people: 4
4 star rating: 1 review
What wine to drink with: Duck breast with roasted pineapple
My favorite wine for this Beaujolais fleuri recipe (red) Grape varieties: Gamay
Temperature between 14 ° and 15 °
Thanks to patrice for the pictures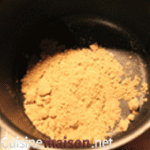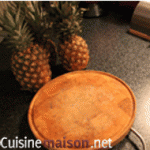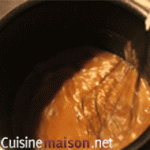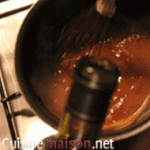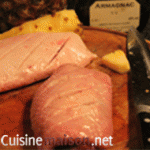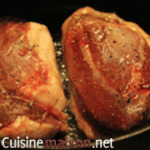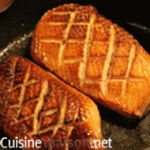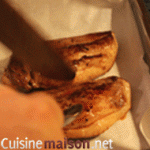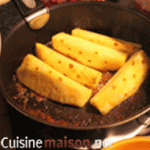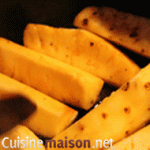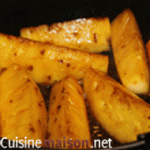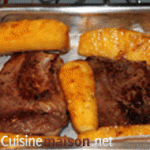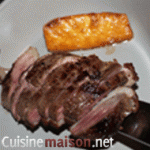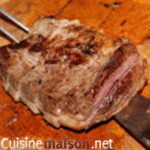 Image of cutout duck breast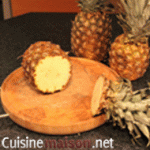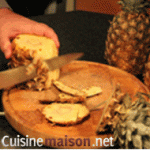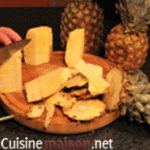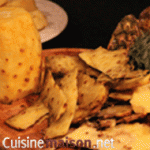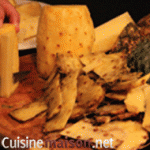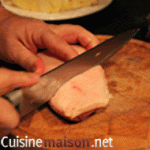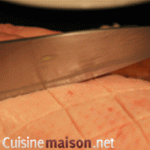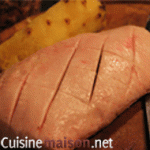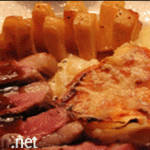 More recipes:
Duck breast with honey

Duck breast with Morello cherries

Duck breast with cranberries

Duck breast in crust
Pineapple
duck breast
honey Pascal
Your reactions / questions / tips: Cancel reply
Remark
Name *
Email *
Website
</p