Shallot steak recipe
Shallot steak recipe. At home, every time I make beef, it's a great miment. We love it with a blue bake. Flank steak recipe with a shallot sauce and of course a little red wine to flavor the sauce. You can also use a beef tab with a shallot confie. Flank steak with shallot a classic always appreciated.
Ingredients:
Shallot flank steak recipe For 4 people:
4 bibs
8 shallots
125 g butter
1 tablespoon of olive oil
30 cl of red wine
Salt and pepper
Instructions
:
Peel the shallots and chop them.
Heat in a saucepan with the olive oil.
Throw in the chopped shallots.
Let them brown over medium heat.
Add the red wine, then cover the pan and continue cooking until your wine has reduced by ¾. Melt the butter in a pan over high heat and put the meat to sear, 2 to 4 minutes on each side depending on whether you want blue, rare or medium steaks.
Salt and pepper in the mill.
When the meat is cooked, place it on a serving platter and keep warm.
Cut the butter into small squares that have been taken out in advance, put it in the saucepan and whisk to melt it quickly.
Stir a few moments with a wooden spatula and coat the meat with this sauce. Serve immediately with braised endives.
A great classic, pleasure with meat from your butcher, well-controlled cooking The acidity of the wine neutralized by the butter sauce.
Preparation time: 10 minutes
Cooking time: 5 minutes
Number of people: 4
4 star rating: 1 review
What wine to drink with: Flank steak with shallot
My favorite wine for this recipe Taste the same wine as your sauce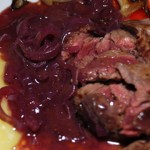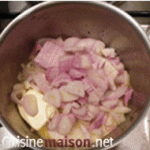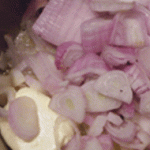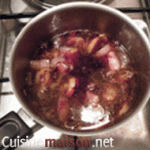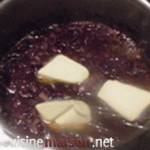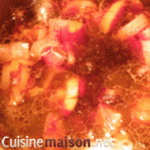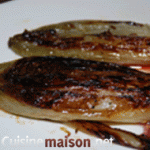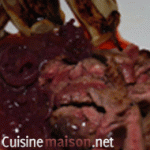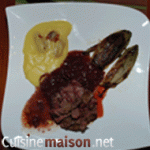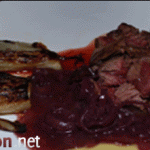 More recipes:
Flemish stew

Meatball tagine

Rib of beef butter and garlic

Wine Merchant Sauce Pascal
A comment

Hide reactions

Quite useful… .look onward to returning.
Your reactions / questions / tips: Cancel reply
Remark
Name *
Email *
Website
</p