Recipe: Frosted Clementines
Instructions
Frosted clementine recipe, ideal for a dessert for the end of the year celebrations. Very cold they will be greeted with a certain pleasure. My frosted clementines, a light dessert to end a big meal. Choose your clementines well, they must be tasty. Reserve the nicest ones, if possible with leaves still attached just for fun. I like this kind of dessert to prepare a few weeks before the holidays. I will test with other citrus fruits. I can't wait to taste my frosted clementines and a little clementine liqueur, which I will present to you in a few days. It is not my hands that rub the frosted clementines but those of Florence who gave me her mother's recipe.
Recipe ingredients:
Frosted clementine recipe for 8 people:
8 large clementines
8 clementines with leaves
200 gr of powdered sugar
20 sugar cubes
8 cl of Cointreau
Instructions
Choose the 8 most beautiful clementines, with leaves.
Cut the fruit into three quarters and reserve the lids with the clementines.
Scoop out the clementines with a grapefruit spoon, without piercing the skin.
Reserve the bark in the freezer.
Brush the clementines under the tap.
Rub the clementines with the pieces of sugar, they should end in the color of the clementines.
Once all the sugars are rubbed, cut the clementines in half,
Extract the juice from the clementines and collect the flesh of the clementines.
Press the flesh of the clementines with a cloth, so as not to leave the white clementines.
Heat the sugar with the juice of the clementines, stir with a wooden spoon, stop with the first broth.
Reserve one night in the refrigerator so that you can go through the ice cream maker.
Pass in the ice cream maker for 45 minutes.
Fill the clementines with the sorbet.
Store in the freezer.
Preparation time: 45 minutes
Cooking time: 0 minute (s)
Number of people: 8
4 star rating: 1 review
What wine to drink with: Frosted clementines
My favorite wine for this recipe: Sauterne Cépage Sémillon, Sauvignon blanc, Muscadelle
Temperature between 06 ° and 08 °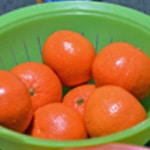 Wash the clementines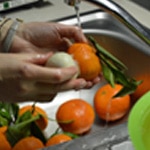 Brush the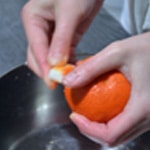 Rub with lump sugar
The sugar will color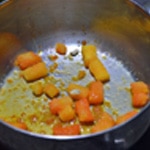 Change sugar regularly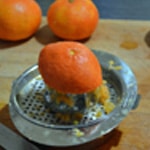 Squeeze some of the clementines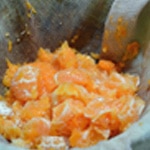 Squeeze quarters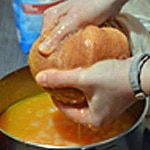 Filter in a tea towel
Ready to be garnished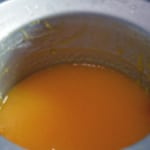 Pass in the ice cream maker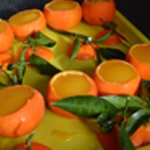 Fill the skins<img src="/wp-content/uploads/2021/09/8773588429087239589.jpg" class="aligncenter"